As a proud cat parent, I want what's best for my cat when I feed them. That's why I did a lot of research into the various cat food brands. I wanted to see if one was better than the other and whether my cat preferred one over the other. First up is Under the Sun cat food brand.
You may not have heard of it, but the parent company is Canidae. It is one of the biggest natural cat food brands on the market. So I was curious as to what this line could offer my feline friends.
Since they get bored with the same old food, it's important I know my options for when I want to switch it up. And I thought I'd share my findings with you with this Under the Sun cat food review.
What Sets Under the Sun Apart
One thing I really liked about this food is that the company markets it as pet food made by pet people. They pack in a lot of high-quality ingredients with no preservatives in their recipes. In turn, it's much healthier for your cat. Under the Sun is a great mix of quality and affordability.
Every recipe they offer uses farm-fresh ingredients, including a single source of animal protein. This is very important to me because I want my cats to eat the best without any mystery ingredients. After all, I wouldn't eat anything that I didn't know what was in it. I feel like I own my cats the same.
There is no wheat, corn, soy, or artificial additives in Under the Sun. They use healthy supplements, fresh fruits, and vegetables in every recipe. It's also grain-free, and this is great because one of my cats has allergies.
Where Under the Sun Gets Made
I mentioned that the Canidae pet food company makes Under the Sun. The factory is in Brownwood, Texas, and Under the Sun comes from the Ethos Pet Nutrition facility.
They put a heavy emphasis on integrity and safety for each product they make at this state-of-the-art facility. They test every batch in on-site labs before shipping it out to ensure it's safe and meets their high standards.
Recalls
I was very happy to find that in the over 20-year history, Canidae had a single recall. It encompassed several dry dog food products and not cat food. It happened in May of 2012, and there hasn't been anything after that. This gives me confidence that this brand sets very high standards.
Available Product Lines
Under the Sun has a range of only wet cat food options available. Each different recipe has one animal protein supported by fresh vegetables, fruits, and grain-free carbohydrates. They use family-owned and independent suppliers that help them control their quality. Popular protein sources include whitefish, chicken, and lamb. For grain free carbohydrates, you get the choice of peas, butternut squash, or pumpkin.
The variety is great because you can switch it up with your cat to keep them entertained and eating it. I have picky eaters, so the more options I have, the better it is. All these farm-fresh ingredients get slow-cooked to help them keep the majority of their nutrients and vitamins. There are eight wet food options with no treats at the time of writing this.
Under the Sun Witty Kitty Product Selection
Under the Sun has eight different recipes for their wet cat food line. They come packaged in three-ounce cans. And they contain a single animal protein source with grain-free carbohydrates.

The Big Catch Grain Free Flaked Cat Wet Food with Tuna & Sardines
The big catch features a mix of salmon broth, chicken liver, tuna, and chicken. Your cat will like dried peas and cranberries for tangy accents. And it comes packed with vitamins and nutrients like vitamins E and A to support a healthy coat and skin.


Wingin' It Grain Free Shredded Cat Wet Food with Chicken & Turkey
As a grain and potato-free cat food, this choice uses dried peas and cranberries to fill in the carbohydrates and fruits. The turkey content combines with the chicken and organ meat to give your cat a nutritious meal. And the chicken broth adds extra moisture your cat will enjoy.


Hooked On You Grain Free Cat Wet Food with Cod & Trout
If your cat likes fish-flavored food like mine does, this could be their new favorite. It contains cod and fish broth, and it also has turkey and chicken with trout. The ground flaxseed and alfalfa meal make up healthy carbohydrates. And there is a healthy amount of iron.


Wish Upon A Fish Grain Free Cat Wet Food with Tuna
Your cat will enjoy organ meat from chicken in this food. And it has tuna, turkey, chicken, and a good serving of fish broth. There are vitamin D3 supplements and folic acid in the formula as well as pea flour adds healthy carbohydrates. There is also an alfalfa meal and biotin to round out the biggest ingredients.


Rockin' & Reelin' Grain Free Cat Wet Food with Whitefish & Salmon
The final Witty Kitty option left features salmon and whitefish as the main ingredients. There is also turkey and chicken to add variety, and it all gets a fish broth to boost the moisture content. Ground flaxseed and dried eggs with pea flour add diversity to the flavor.


A Fish Story Grain Free Cat Wet Food with Salmon
Salmon comes packed with healthy fatty acids. And this food has it right behind fish broth on the ingredient list. Your cat will enjoy turkey liver, chicken, and turkey supported by alfalfa meal and ground flaxseed for healthy carbohydrates.


Duck & Cover Grain-Free Cat Wet Food with Turkey & Duck
Duck and turkey create an irresistible blend with this cat food. And your cat will get an additional nutrient boost from organ meat from the turkey liver. Turkey broth and chickpea flower round out the top ingredients. And the soft pate is perfect for older cats and kittens to enjoy.


Ruffle My Feathers Grain Free Flaked Cat Wet Food with Turkey & Turkey Liver
Turkey and turkey liver are prominent ingredients in this food. And they're closely followed by chicken, turkey broth, dried egg whites, and dried peas. Folic acid helps to improve your cat's skin and coat health. And vitamin B12 helps to support healthy cells.


Under the Sun Wet Cat Food Average Nutritional Analysis
The wet food's nutritional analysis will vary from flavor to flavor. An average is:
Crude Protein (Min) – 8.5%
Crude Fiber (Max) – 1.5%
Moisture (Max) – 78%
Crude Fat (Min) – 5.5%
Taurine (Min) – 0.10%
Calorie Content – 947 kcal/kg (80 kcal/can)
The wet food is for all life stages, and it also follows AAFCO's Cat Food Nutrient Profiles. You should feed them two cans for every eight pounds every day, divided into two meals.
Growing kittens can have four cans per eight pounds. And lactating or pregnant females can have two to four times this amount. Keep a close eye on your cat's weight and adjust it as needed.
Bottom Line
Under the Sun is a solid brand if you're looking for a nice balance between quality and price. The high-quality animal proteins and grain-free carbohydrates come supported with vegetables, fresh fruits, nutrients, and vitamins. They could add probiotics to make it better, but they sell solid cat food without it.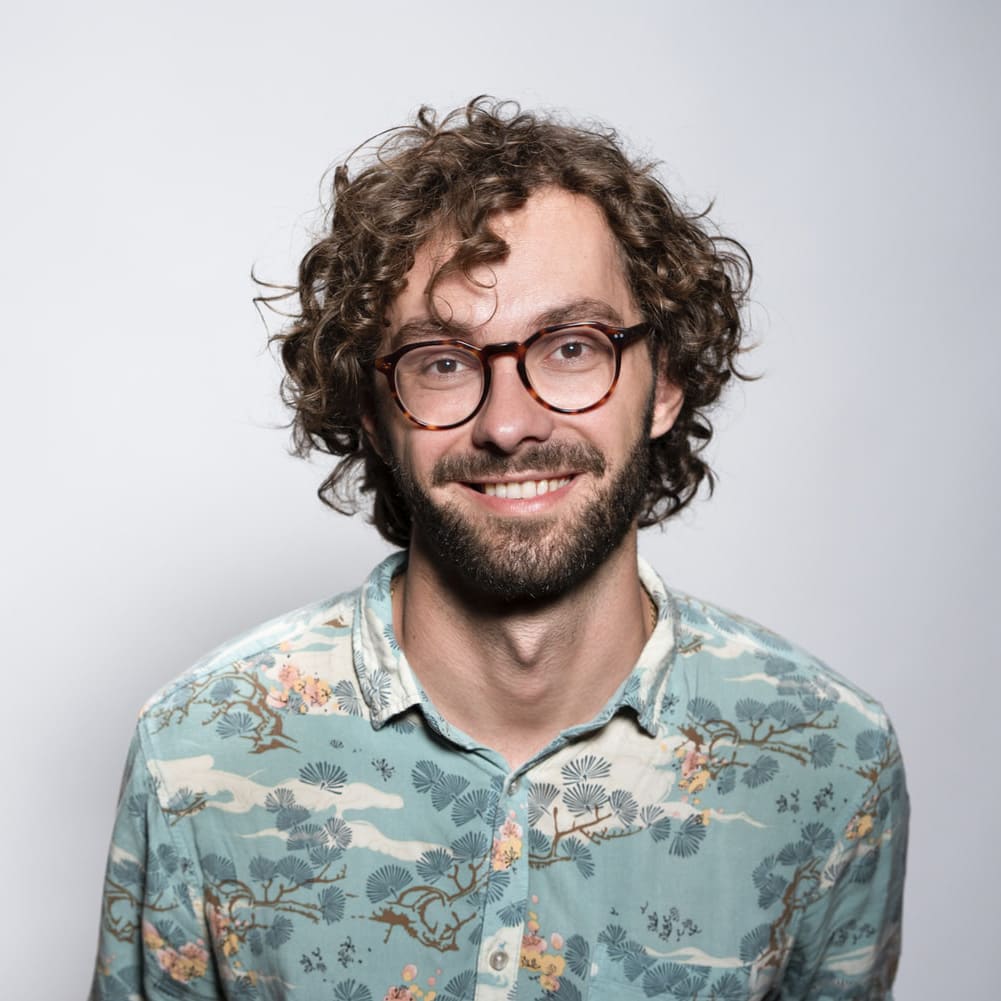 Brian is a proud cat parent and animal enthusiast who lives in the Northwestern United States with two cats. In his spare time, Brian likes traveling around with his pets, exploring new places, and writing. Sharing what he learned over the years of cat ownership brings him joy, and the cats teach him something new every day.