Next Gen Pet Products is on a mission to craft the "next generation" of effective, eco-friendly cat litter. Founded by a feline-loving family concerned with their home's odor and Mother Nature's creation, Next Gen products are both all-natural and odor-fighting.
Instead of reinventing the wheel, Next Gen scoured the globe for extant environmentally conscious products and introduced them to North America. Impressively, the company has managed to keep costs low, and their products are affordable.
So, without further ado, let's dive into a Next Gen Pet Products cat litter review.
Next Gen Cypress Fresh Cat Litter
All-natural and powerful, Next Gen's Cypress Fresh cat litter is beloved by multi-feline households that care about their environmental impact.
Like most Next Gen cat litters, cypress fresh is made of Hinoki wood chips — a coniferous evergreen endemic to Japan — and other organic materials. It includes green tea, which serves as an antibacterial agent, smell killer, and virus deterrent. The formula is free of chemicals, carcinogens, and additives that scientists have definitively proven are like Kryptonite for living things.
But organic doesn't mean ineffective! Many folks claim it works just as well as the clay kind.
Cyprus Fresh cat litter is also plumbing-friendly; you can flush urine clumps down the toilet, unlike many non-organic options. It also lasts a long time. Scooping once or twice a day — depending on the number of cats — can make a bag last over a month.
Pros Next Gen Cypress Fresh Cat Litter
All natural materials
Clumps
Covers unpleasant odors
Lightweight
Lasts a long time
Cons Next Gen Cypress Fresh Cat Litter
Odor-covering may not be enough for some people
Out-of-litter tracking may be worse in some cases
Clumps fall apart more easily than clay clumps
Next Gen Green Tea Fresh Cat Litter
Like all Next Gen products, its Green Tea Fresh cat litter is a wood-based, organic option. Most of the company's products have some amount of green tea because its compound contains a natural antioxidant called catechin that kills bacteria and odors.
The Green Tea Fresh formula clumps — but not as firmly as chemical options — and you can flush urine deposits down the toilet without damaging pipes. It's also lightweight, which would've been perfect last week when I pulled out the ole back!
The green-tea option may be great for people — and cats — looking to avoid dust. Some consumers say it's virtually dustless and works great for cats with allergies. Others complain it's not dust-free enough. Ultimately, it's a subjective opinion requiring a trial.
Be warned, though, that some cats feel the same way about Green Tea Fresh's scent as we do about the smell of their number ones and twos. Older four-paws who've spent their lives using chemical litters may also have difficulty adjusting to the consistency of natural formulas.
Pros Next Gen Tea Fresh Cat Litter
All-natural
Lightweight
Clumping
Green tea scent
Low dust
Cons Next Gen Tea Fresh Cat Litter
Clumping may be too fragile
Older cats may reject consistency
Odor action may not be strong enough for some noses
May be too dusty for people in search of a no-dust option
Next Gen Timber Fresh Cat Litter
Next Gen's Timber Fresh cat litter is similar to the Cyprus Fresh and Green Tea Fresh counterparts. It's all-natural, wood-based, clumping, and odor-reducing. The only discernible difference is the smell: it's less potent than the other two options.
Pros Next Gen Timber Fresh Cat Litter
Lightweight
Low dust
Organic
Scoopable
Cons Next Gen Timber Fresh Cat Litter
Scent is slightly weaker than other litters by the same company
May experience tracking problems with some cats
May be too dusty for people who need a no-dust option
Next Gen Organic Cat Litter FAQ
Which Is the Best Next Gen All-Natural Cat Litter?
Next Gen Pet Products distributes a line of eco-friendly cat litter in three varieties: Cyprus Fresh, Tea Fresh, and Timber Fresh. Which is best depends on your needs and preferences. Generally, people with several cats opt for the Cyprus Fresh because it has the most robust odor repellent properties of the bunch. If you like your cat litter on the odorless side, Timber Fresh may work best.
Should You Flush Cat Litter Down the Toilet?
Next Gen products are flushable, but that doesn't mean you should. In fact, many local governments forbid the flushing of dog and cat feces because it can contaminate communal water systems and ultimately lead to death.
It's fine to flush urine scoops, though. That said, the best option for cat refuse — so long as you use an all-natural litter — is a compost.
What Are the Main Differences Between "Normal" Cat Litter and Next Gen's Options?
Cat litters found in most supermarkets and big-box stores are filled with chemicals and may not be the best for the environment. Next Gen's products, on the other hand, are naturally formulated and wood-based. Some people object to the powders used in the brand's offerings, but compared to most litter options, Next Gen is definitely on the greener end of the scale.
Are Next Gen Cat Litters Good for Cats With Allergies?
Does your kitty have allergies or asthma? If so, all-natural cat litters may work best for their fragile respiratory systems. However, be aware that even though Next Gen advertises its products as "low dust," some people think otherwise. You may need to try it out at least once to figure out if it works for you.
How Often Do I Need to Completely Change Next Gen Cat Litters?
Next Gen's cat litters are long-lasting. If you scoop once or twice a day, a pan-full can last up to a month!
Most humans who work for cats — because let's be honest, they're the masters and we're the servants — love Next Gen's all-natural litters. They effectively eliminate unpleasant odors, are scoopable, and don't harm Mother Nature like many chemical-based options. On the other hand, other folks argue that some of the products' drawbacks are deal-breakers. To help you make a decision, here's a Next Gen Pet Products cat litter review.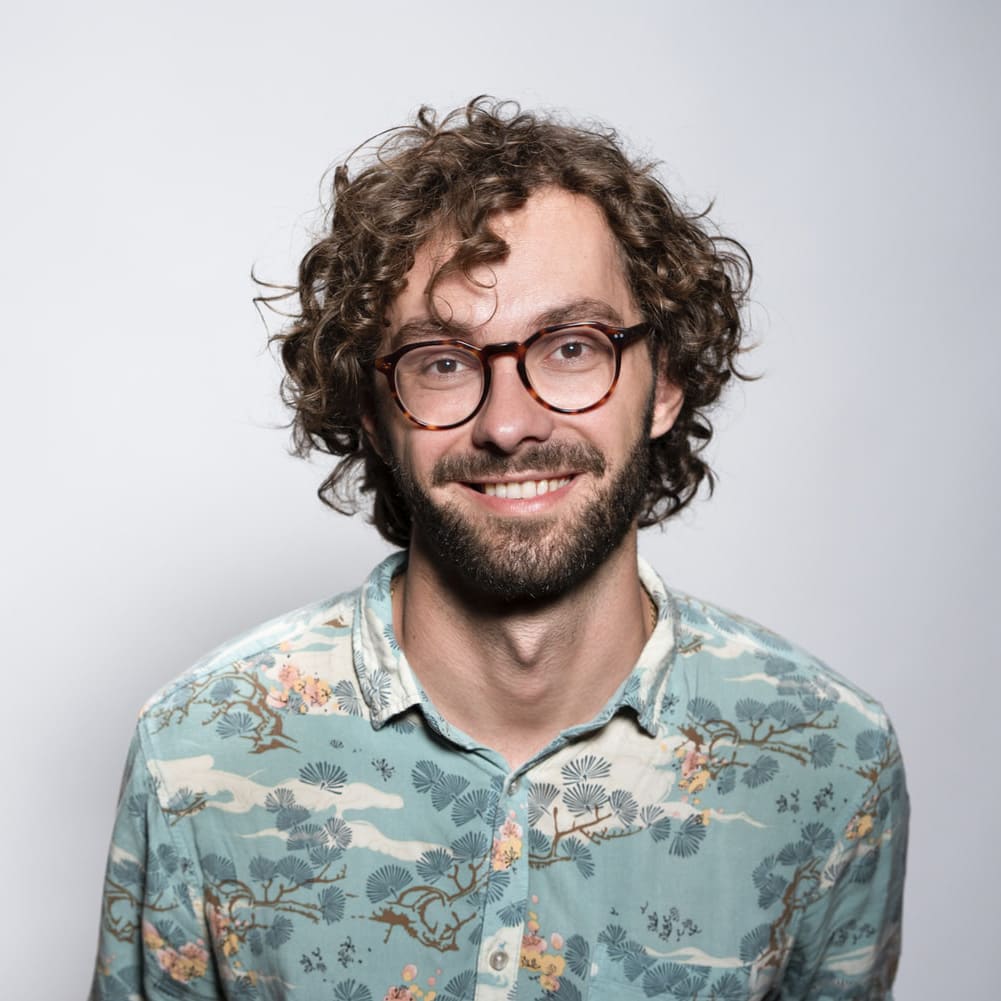 Brian is a proud cat parent and animal enthusiast who lives in the Northwestern United States with two cats. In his spare time, Brian likes traveling around with his pets, exploring new places, and writing. Sharing what he learned over the years of cat ownership brings him joy, and the cats teach him something new every day.