Nature's Miracle puts out eight cat litter options: Intense Defense Clumping, a non-fragrant Intense Defense Clumping, Multi Cat Clumping, Light Weight Clumping, Natural Care, Natural Pine, Rounded Crystal Blend, and Clumping Corn Cob. Though the brand's name screams "environmentally friendly," all of the options have at least one chemical. That doesn't mean they're bad, but people looking for all-natural options should probably look elsewhere.
Some formulas are great for multi-cat households; others may appeal to folks who are mindful of their eco-footprint but aren't purists.
So without further ado, let's dive into an in-depth Nature's Miracle cat litter review.
Nature's Miracle Brand Overview: Sustainable Conglomerate?
Nature's Miracle is a subsidiary of Spectrum Brand Holdings, an international mega-corp that owns everything from Black+Decker to George Foreman's grill line. It also has several popular pet companies under its gigantic umbrella.
Environmentally minded people may immediately turn up their noses at Nature's Miracle. But despite its multi-billion-dollar global corporation status, Spectrum swears that sustainability is a cornerstone of its operating policies. Whether the assertion is true or just a public relations maneuver is for more knowledgeable people to decide.
Budget-wise, Nature's Miracle products are affordable and can easily be found online and big-box stores.
Unlike Nature's Logic, which sells only one cat litter option, Nature's Miracle markets eight different options. Some are suited for those who prefer more natural products; others are geared towards litter pioneers exploring the new and exciting world of crystal refuse containment.
Nature's Miracle Intense Defense Clumping Litter
Nature's Miracle Intense Defense Clumping Litter is for folks who want to cover up their cats' bathroom smells at all costs. The formula includes "breakthrough odor control technology," and the company conspicuously markets it as containing loads of bentonite — a deal-breaker for many in the eco-aware set — to "maximize" the coverup.
Intense Defense Clumping Litter is a good option for multi-feline households but likely a no-go for "green" ones.
Nature's Miracle Intense Defense Odor Control Clumping Litter – Fragrance Free
The fragrance-free Intense Defense Odor Control Clumping Litter is near identical to the one above, except it doesn't have a synthetic odor-fighting fragrance — a good option for folks easily irritated by strong, deodorizing scents.
It clumps. It attacks odors. It's your standard clay-based cat litter.
Nature's Miracle Multi Cat Clumping Litter
Nature's Miracle multi-cat litter is the Incredible Hulk of cat litters. It uses a bevy of chemicals to kill odors instantly on contact. It also clumps quickly. The company markets the product as 99 percent dust-free, but many people claim it is one of the dustiest litters they've ever used.
Cat families in tight quarters who would move heaven and earth to eliminate the smell may want to look this way.
Nature's Miracle Light Weight Clumping Litter
The lightweight option out of Nature's Miracle cat litter line is called Light Weight Clumping Litter. (The jury is still out about whether "Light Weight" was a typo that slipped through the editing cracks or an intentional marketing decision.)
A clay-based product that advertises itself as "dust-free," Light Weight Clumping Litter is not organic but boasts two-times the odor control of other clay options.
This is another reliable option for feline households primarily concerned with odor control.
Nature's Miracle Natural Care Cat Litter
Made of corn cob granules, Nature's Miracle Natural Care Cat Litter is one of the brand's more-natural options, but be warned: "more-natural" is not the same as "all-natural."
Despite its packaging, which heavily insinuates a "green" product, the formula includes several synthetic elements. So if you're looking for something without any chemicals or additives, this is not the "natural" cat litter for your feline family. If, on the other hand, you're in search of something a little less destructive to the planet, you may want to try this out.
Nature's Miracle Natural Pine Litter
Similar to the Natural Care option, Natural Pine is part of the brand's "eco-friendly" litter line, but it's not 100 percent all-natural. Though the formula doesn't contain dyes, every ingredient doesn't sprout directly from Mother Nature's loins. It's also advertised as dust-free, a claim with which some people take exception.
If you're craving a faint, natural pine smell, look elsewhere. This pine's scent is manufactured. If, however, your kitty has sensitive paws, its smooth consistency may work great.
Nature's Miracle Rounded Crystal Blend Litter
Crystal litter is having a moment. It's like the La Croix of kitty bathroom technology: a product with a niche-but-dedicated following.
Crystal litter's fandom falls into one of three categories. The automated litter crowd swears it's the best stuff for mechanical boxes. Allergy sufferers say crystal litters are the only dust-free option. And then there are the folks who think it's just a lot more "fetch" — or "on fleek" for you Zoomers. After all, it's sparkly and makes snap-crackle-pop noises when absorbing and clumping.
Of the crystal litter options, Nature's Miracle Rounded Crystal Blend Litter is popular. The smoothed granules are easy on kitty's paws, plus it's lightweight.
What are its downsides? For starters, crystal litter isn't environmentally friendly, a major problem for some cat homes. Others rue the day they went crystal because their homes now look like art lofts for fairy spiders: the shimmery nuggets track everywhere.
The jury is out on Rounded Crystal Blend Litter's odor control powers; some people sing its praises, others say it's useless.
Be aware, though, that you may not want to get attached to this litter. Like the brand's Easy Care Crystal Litter, the rounded formula may be on its way to the discontinued bin.
Nature's Miracle Premium Clumping Corn Cob Litter
There's no in-between. You either love or despise Nature's Miracle Premium Clumping Corn Cob Litter.
The formula's supporters rave about its lack of dust, clumping abilities, and natural base. Detractors focus on odor issues, insisting it has a "chemical" smell but doesn't do squat to cover cat urine stench.
It clumps and is made of ground corn cobs. Some cats love the feel. Others reject it with out-of-box peeing protests.
And there you have it, a Nature's Miracle cat litter review! If you're looking for more organic options, click here.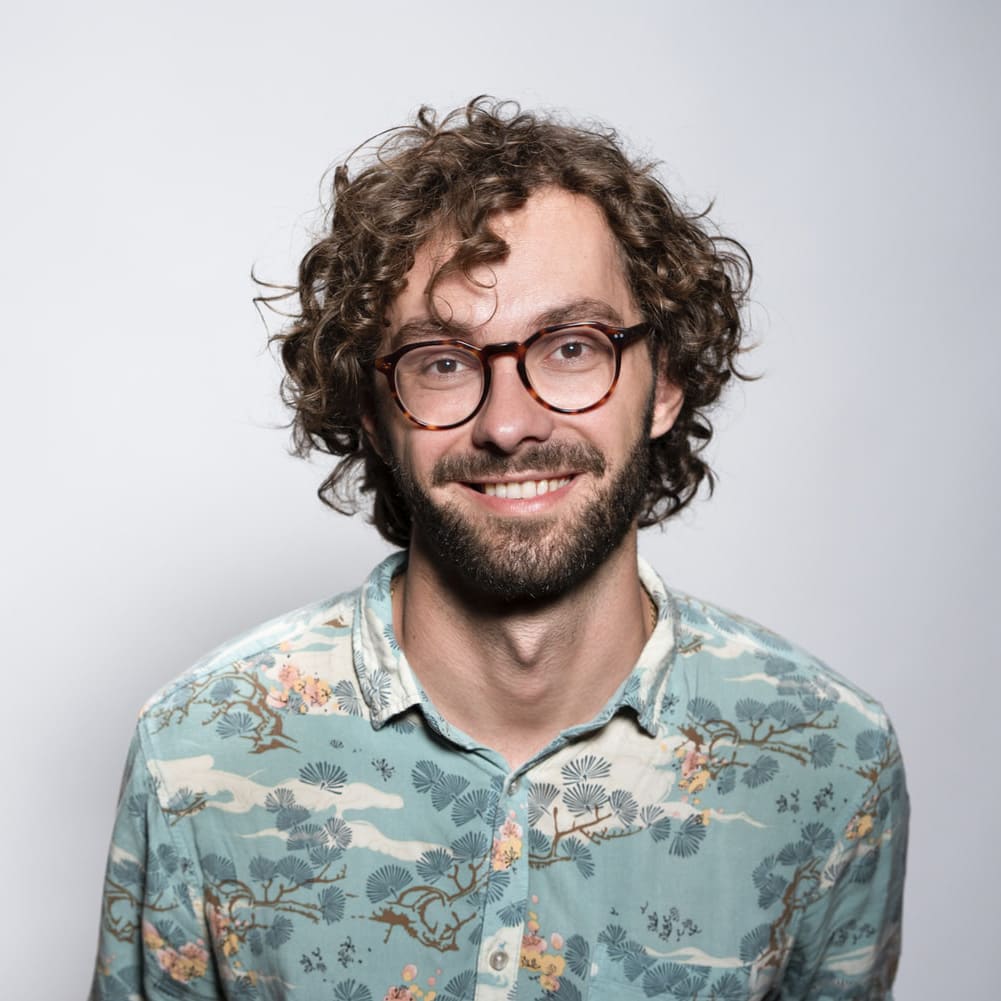 Brian is a proud cat parent and animal enthusiast who lives in the Northwestern United States with two cats. In his spare time, Brian likes traveling around with his pets, exploring new places, and writing. Sharing what he learned over the years of cat ownership brings him joy, and the cats teach him something new every day.