Are you looking for a fun way to keep your cat entertained with toys and food? If so, then you might want to consider KitNipBox – a subscription service that caters to cat parents.
In this KitNipBox review, we'll outline the different choices you have available for a monthly subscription. Does your cat like toys, treats, or a combination of the two? There's something to keep them all fed and entertained.
It's easy to sign up, quick to manage, and you can customize it in a variety of ways to keep your cat coming back for more. Now let's dive into the details.
KitNipBox Subscriptions
One of the first things cat parents ask is about the subscriptions and how they work. With KitNipBox, cat parents in the United States, Australia, and Canada can enjoy this monthly delivery service.
At the time of writing, there are two subscription options available.
Happy Cat: $19.95 a Month – The Happy Cat KitNipBox is perfect for any household that has a single cat. It is $19.95 per month, and it comes with five goodies for your feline.
Multi-Cat: $29.99 a Month – Multi-cat households will enjoy this slightly larger box at just $29.95 per month. You'll get seven goodies for your cats to play with.
The boxes come with a random assortment of toys, accessories, treats, new gadgets, hygiene products, health products, and surprises.
If your cat has sensitivities or allergies to certain types of foods or treats, you can choose to omit the treats before you check out. If you do, KitNipBox will add more toys and accessories to make up for the missing treats.
Also, treats are only available to customers in the United States. For those in Australia and Canada, they'll add extra toys. If you get overloaded with treats, you can easily switch back and forth to include and exclude them as needed.
You just have to make sure you remember to do this before the next box gets ready to ship on the first or fifteenth of the following month.
Toys in the KitNipBox
Each month features a special theme, and no two months are the same. They've offered Movie Night, Christmas, A Night In, and so much more. They have holiday-themed ones, and I'll list out a few samples that were in previous boxes below.
Toy Samples
Catnip Bell – This was a 100% wool bell that came stuffed with catnip.
Caterpillar Kicker – The Caterpillar Kicker was a larger toy that made a lot of noise when your cat batted or tossed it around.
Twinkle Tweet – This was a light-up toy that could give your cat hours of playtime.
Refillable Catnip Heart Toy – This cute heart came stuffed with catnip. But it had a small opening that you could refill it with fresh catnip to keep them entertained.
Most boxes feature an interactive toy like a wand so you can play with your cat to tire them out. A lot of the toys come stuffed with catnip to entice your cat to play.
There are also interactive toys that flash or move. And stationary toys that are light enough for your cat to toss around.
Treats in the KitNipBox
You usually get one bag of treats in every KitNipBox unless you opt-out and want only toys.
All the treats are grain-free and organic. They come designed to be gentle on your cat's digestive system. The treats change from month to month.
Treat Samples
Zuke's G-Zees Tender Grain-Free Treat – These were turkey treats with organic and grain-free ingredients. They helped support healthy joints and lean muscles.
So Bright Freeze Dried Chicken Treats – This treat uses USDA-inspected chicken. It comes cut into bite-sized morsels and packed with protein, vitamins, and minerals.
KitNipBox focuses heavily on getting their treats from the highest-quality suppliers available. Each treat comes from a North American facility. But they also feature treats from New Zealand, Australia, and Europe.
Most of the treats come with an organic and all-natural formula, or they're free of grains. This is great for cats that are very sensitive. No matter which box you decide to get, you'll get a small card that details everything that is in the box.
They'll include the name of the toy or treat, a short description of what's in it, and the price. This way, you can see how much your items cost over what you pay for your subscription.
You always get more than what you pay for with this box.
Subscription Process
Managing your subscription and signing up for your first box is very quick and easy.
1) To start, all you have to do is go to KitNipBox.com and click the Join Now button. This will take you to a page where you can choose which box you'd like to get.
2) Once you pick the box, they'll ask you to fill in all your relevant information like your name, address, payment information, and an email for your subscription. You hit the subscribe button to finish the process.
3) Even though the boxes normally ship on the first and fifteenth of the month, your first order will process right away.
4) You should get a tracking number within two business days. From here, you'll get your box in three to eight days.
5) Every month after, your box will ship on the first or fifteenth. If you choose to prepay up to 12 months, KitNipBox will reduce the price by 33% for each individual box.
You can cancel your subscription at any time by logging into your account. All you have to do is click on the "Edit Subscription" button in your account. Then find the dropdown menu and click "Cancel" next to the subscription.
You'll follow the prompts on the screen and click "Proceed to Cancel" on each one. You should see a confirmation on the screen and an email sent to your chosen email.
To avoid further charges, you have to cancel at least a week in advance of your next shipment. If you've prepaid for additional boxes, they'll continue to ship on schedule until you get them all.
One nice thing about this subscription service is that you can go month to month. You don't have to lock yourself into a complicated contract when you first sign up.
Instead, you can choose from 1, 3, 6, or 12 months. It does get cheaper the further along you go in the subscription amount. However, both the single and multi-cat boxes are relatively inexpensive for the items you get.
Returns and Shipping and Handling
If you're not 100% satisfied with your box or something is defective, you can reach out to the customer service team by emailing [email protected] They'll work with you to get you a replacement within a few days.
We did email them to check how fast they reply. And they got back to us the very next day, which totally met our expectations. They also were nice and friendly.
For customers in the United States, there are no shipping and handling fees. For Canadian customers, you'll pay $6.95 per box for shipping. Australian customers will pay $7.95 per box to cover the shipping charges.
You'll also only get toys and not treats if you're in Australia or Canada. But this means you get more toys per month to make up for it.
If you live somewhere else, the customer service team will work to accommodate you.
Gift and Referral Options
I love gifting my fellow cat parents with toys and treats for their pets. If you do too, you'll be thrilled to know that KitNipBox offers gifting options.
You can set up an account for a friend or family member and prepay for as many months as you like. The site will take all your money at once. And they'll automatically ship each month until your subscription runs out. You can choose 1, 3, 6, or 12 months and save 17%, 27%, or 33% per box.
They also offer a referral program. When you subscribe to KitNipBox, you'll get a special referral link. You can send this out to your family and friends.
If they sign up and subscribe using this link, you'll get 15% off your next box. They'll also get 15% off their first box.
If you manage to refer 10 people in a month, you get a free box.
Anyone who refers more than 10 people a month will have their credits roll over into the second box. This way, you can always work toward a free box.
Charity Work
Another nice thing about this subscription service is the charity work they perform.
They currently have hundreds of deserving organizations they donate to each month nationwide. A portion of each month's proceeds goes to rescues, shelters, TNR efforts, and dozens of cat welfare groups and causes. I've picked out a few for you below.
Wayside Waifs – A No-Kill Shelter
Stray Animal Protection Program – SAAP
Sean Casey Animal Rescue
The Paw Project
Brooklyn Animal Action
Animal Care and Control of NYC
San Francisco SPCA
Friends of Jacksonville Animals
KitTea and may more
They also make it very easy for you to nominate feline causes and shelters throughout the United States.
If you have one in mind, all you have to do is send the contact information to [email protected] The customer service team will reach out and see if the organization is interested in being a sponsor.
Quality Guarantee
This brand dedicates itself to offering only the best treats and toys for your cat to enjoy. They have a very rigorous screening process that ensures they only feature around 1% of all the products they evaluate.
Before any product makes it into the box, they go through several samples and thoroughly vet them for safety and quality.
They also do a lot of research and perform custom analysis on each item to ensure that they get positive feedback, and the cats love it. They look at the manufacturer's track record involving safety and quality. And they look at reviews.
The company works alongside reputable artisans and manufacturers. And each product undergoes a long testing process before they offer them for sale.
Additionally, many of the products you get come as an exclusive toy in the box from the manufacturer. You won't be able to find it out on store shelves, and they're not widely available. KitNipBox has very high standards for everything they sell.
Their customer service teams are very responsive to questions or problems. They're happy to work with you if you're not happy with the quality of your toys to make it right.
Bottom Line
All in all, the KitNipBox is a solid subscription service to try if you have one or a few cats. As this KitNipBox review pointed out, you get a nice mix of toys, treats, or a combination of both each month to keep your cat entertained and active. It's easy to subscribe to, modify what you get each month, and cancel. The gift option is also very nice. And the company's dedication to quality is a solid point in their favor.
If you're considering a subscription service for your cat, I would very highly recommend giving them on a try for a month or two. Your cat will thank you.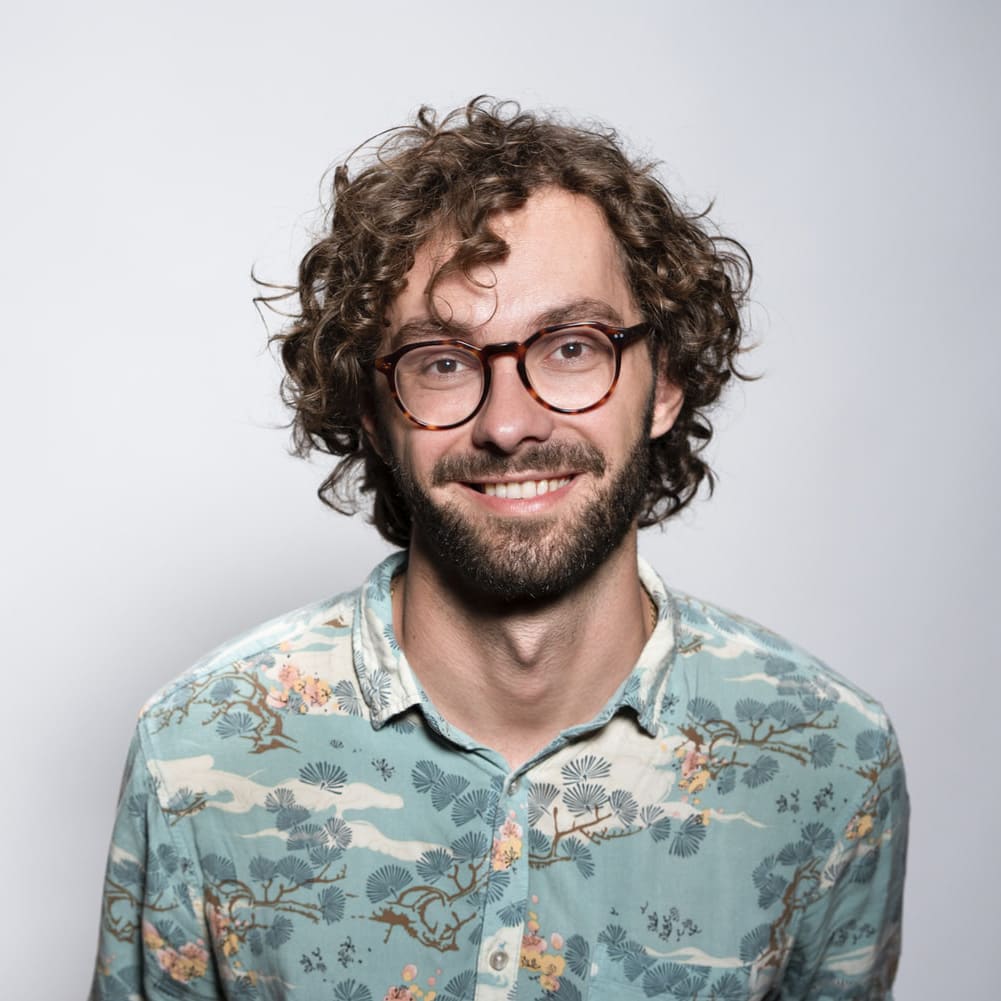 Brian is a proud cat parent and animal enthusiast who lives in the Northwestern United States with two cats. In his spare time, Brian likes traveling around with his pets, exploring new places, and writing. Sharing what he learned over the years of cat ownership brings him joy, and the cats teach him something new every day.