Fussie Cat is a meat-based food that feeds the carnivore in your cat. It offers both wet and dry food, but it's relatively new to the market. This Fussie Cat review will outline everything you need to know about this brand. By the end, you'll have a good idea of whether or not this brand is something you want to try with your cat.
Fussie Cat's Approach
Unlike other brands of cat food, Fussie Cat understands that cats are carnivores. They need a broad range of animal protein in their diet to be happy and build lean muscle.
This is why Fussie Cat always has protein as the main ingredient. Their slogan is "Co-created by Cats". They use feedback from cats to decide if a recipe passes the taste test.
Each serving of Fussie Cat comes formulated with high-quality protein, vitamins, minerals, and supplements to support your cat both inside and out. The company that makes this food has a base in California. And they proudly use human-grade manufacturing plants for all their recipes.


Has Fussie Cat Had Any Recalls?
Fussie Cat has only been available for a few years. So it hasn't been subject to recalls at the time of writing this article. It's a good indication of the quality of ingredients they use in each formula. It's also a nod to their production processes and the care they put into every product they put out.
Cat Food Fussie Cat Offers
If your cat is picky like mine is, you understand how important it is to have a large variety to swap out to keep your cat entertained.
Luckily, Fussie Cat has both wet and dry food available. Each can or bag of food has quality supporting ingredients, vitamins, minerals, and supplements.
Wet Food
They offer 7 recipes in Premium line and 12 recipes in Super Premium line.
Premium Line


Super Premium Line


Dry Cat Food Fussie Cat Offers
If your cat likes dry food, Fussie Cat has them covered. You can mix and match wet and dry food, or you can feed your cat exclusively one or the other. Both wet and dry food have a meat-first philosophy supported with healthy vegetables. The five types of dry food include:


Ingredients That Support the Protein in Fussy Cat
All Fussie Cat's formulas use AAFCO's nutrient profile for balanced pet food for cats. It also supports healthy growth from the time your cat is a kitten until they're a senior.
First up is the healthy carbohydrates. Instead of filler and unhealthy ingredients, your cat will enjoy vegetables. They'll get alfalfa, carrots, cranberries, dried eggs, green peas, kelp, potatoes, rosemary, sweet potato, and salt.
Additionally, this food has sunflower oil, chicken broth, cranberries, and blueberries to boost the flavor profile. For the meats, there is a selection of high-quality anchovies, boneless chicken, duck, mussels, ocean fish, prawns, salmon, shrimp, threadfin bream, tuna, and smoked tuna.
They mix all these ingredients. So meat is the biggest thing in both the wet and dry formulas to feed the carnivore in your cat.
Vitamins Included in Each Formula
The goal of Fussie Cat is to offer complete nutrition for your cat throughout their life stages. Each serving of the wet or dry food will ensure your cat gets vitamins K, B3, B6, B2, B1, A, B12, D3, and E.
These vitamins help to support your cat's healthy digestion and a shiny coat with healthy skin. They boost your cat's immune system and promote brain health too.


Minerals Included in Each Formula
Each serving comes with seven different minerals. These minerals promote a healthy and balanced system.
Calcium Lactate – Promotes healthy muscle growth, strong bones, and strong teeth.
Calcium Pantothenate – This is a dietary salt that gives your cat B5 and calcium.
Copper Sulfate – Assists with connective tissue development, bone formation, and iron metabolism.
Ferrous Sulfate – As a healthy source of iron, your cat needs this mineral to support red blood cell production.
Manganese Sulfate – Boosts your cat's immune system while helping their bodies process carbohydrates, protein, and cholesterol.
Potassium Iodide – As a source of iodide, this supports normal cell function, your cat's thyroid, and forming teeth, bones, and muscle.
Zinc Sulfate – Zinc Sulfate protects your cat's cells against free radical damage. It promotes skin health, coat health, and boosts the immune system.
Supplements Included in Each Formula
The final part of Fussie Cat's formula is the supplement that goes into each type of cat food. They include but are not limited to the following:
Choline Chloride – Helps your pet absorb nutrients.
Folic Acid – Repairs and synthesizes DNA, and supports growth in pregnant or young cats.
Fructooligosaccharide – Good source of fiber that promotes a balanced digestive tract.
Guar Gum – A natural stabilizer and thickener.
Locust Bean Gum – A natural thickening agent.
Tapioca Starch – A gluten-free thickening agent.
Taurine – Organic acid that supports your cat's cardiovascular system, thyroid health, and nervous system.
Tricalcium Phosphate – A natural source of phosphate and calcium.
The Verdict on Fussie Cat
As this Fussie Cat review showed, this brand uses high-quality ingredients with natural supplements to create healthy and flavorful food for your cat to enjoy. You can try both wet food lines or the dry food for yourself and see if your cat likes it. Tell me what you think.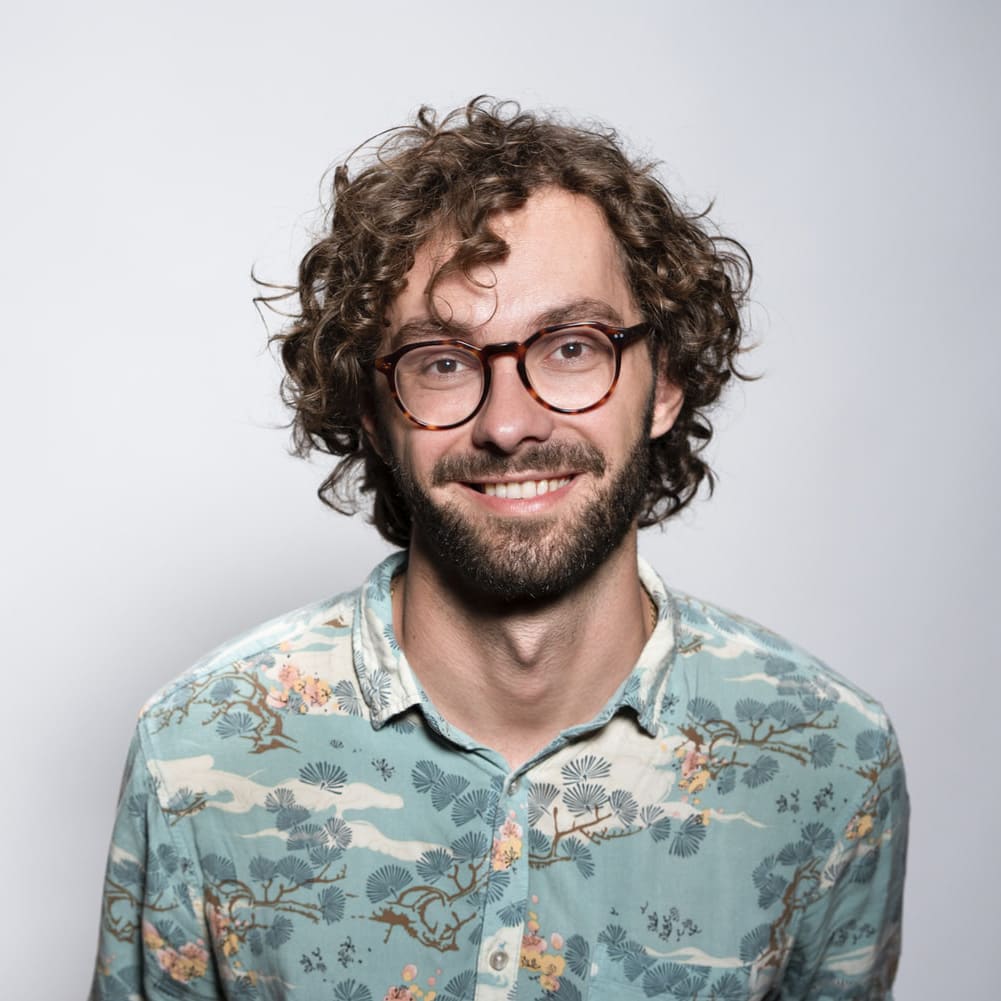 Brian is a proud cat parent and animal enthusiast who lives in the Northwestern United States with two cats. In his spare time, Brian likes traveling around with his pets, exploring new places, and writing. Sharing what he learned over the years of cat ownership brings him joy, and the cats teach him something new every day.