Disclosure: I only recommend products I would use myself and all opinions expressed here are my own. This post may contain affiliate links that at no additional cost to you, I may earn a small commission.
The food your cat has been eating since kittenhood probably isn't the best senior cat food. A cat's dietary needs change with the seasons. It may be time to shake up the kibble that you've been shaking into the dish for years.
Let's make sure your cat is getting proper nutrition for aging by talking about how to find the best cat food for senior cats.
In this article, we're going to review the following foods for senior cats:
Finding the Best Senior Cat Food for Your Cat
Switching your cat's food is always a big decision. You may be wondering if it's worth changing things up just because your cat just had a milestone birthday. On the other hand, it may be clear that your cat's current food is preventing her from reaching optimal health.
Let's talk about everything that goes into the decision of adopting a senior diet.
How Does Senior Cat Food Help Cats?
Why does an older cat need different food? The answer is similar to why your cat needed different food when she was a kitten than she did after she reached maturity. A cat's dietary needs change with age.
The big reason why cats need different food at different stages of life really comes down to the fact that the feline digestive system changes over the years. Typically, a cat's digestive system becomes more sensitive with age.
The high levels of protein that your cat needed when she was jumping from couch to couch chasing yarn balls in her youth may be too harsh now that she prefers long naps over long leaps. She may need reduced protein levels that will protect kidney and liver health.
Cats also typically need protein sources that are easier to digest as they get older. That doesn't mean cutting out animal-based protein. As obligate carnivores, cats are designed to thrive when meat is their top fuel source. However, cats can benefit from animal-derived protein sources that are easier to digest as they age.
Most cat food recipes use red meat because red meat is a great source of protein, fat and energy for cats. However, red meat is notoriously difficult to digest. That can cause distress in the digestive tract for an older cat. What are some protein sources that are easier to digest for cats? Here's a look at some "meat" sources that are known to be gentle on a cat's stomach:
Chicken.
Turkey.
Duck.
Fish.
Lamb.
Typically, chicken is considered the best option because most cats like the flavor. Chicken also tends to agree with all cats. However, it's helpful to know that there are other options if your cat doesn't take to chicken.
What Should You Look for When Choosing Senior Cat Food?
As we just covered, a high-quality protein source is the top thing to look for when shopping for cat food for a senior cat. Seeing real meat as the first ingredient is always a plus! However, it's important to read the rest of the ingredients to ensure that your cat is getting complete nutrition.
Fiber, Probiotics and Prebiotics
Pay attention to natural fiber. Prebiotics that come from plants and grains are great for ensuring that the healthy forms of bacteria in your cat's gut are being fed.
A cat's gut microbiome can easily be thrown off balance. Unfortunately, this can lead to stomach pain, vomiting, diarrhea and constipation. It can also create poor nutrient absorption that leaves your cat feeling weak and ill.
Many people don't realize that the gut houses close to 90% of the immune system. Helping your cat get her gut in balance can help her to live a longer, healthier life. This is why most senior cat food formulas are actually packed with probiotics and prebiotics that have been carefully chosen by veterinarian consultants.
Omega-3 and Omega-6 Fatty Acids
Omega-3 and omega-6 fatty acids are essential for brain health, vision health and skin health in aging cats.
L-Carnitine
L-carnitine is an interesting topic because most cat owners don't know to look for it when shopping for cat food. You actually have two reasons to seek out food with this molecule. First, L-carnitine helps to support joint health. It can help to keep your cat's joints healthy, strong and free of inflammation. This is great for keeping your cat limber and mobile for years to come!
The second reason why L-carnitine is so desirable in cat food is that it can help your cat to maintain a healthy weight. First, L-carnitine is involved in fatty acid metabolism. That means that it's essential for turning your cat's food into usable energy. The other weight-related benefit is that keeping your cat's joints strong by providing food with L-carnitine will help your cat to remain fit and active.
Protecting your cat from obesity is so important as the years go on because excess weight in cats is linked with feline diabetes.
Should Senior Cats Eat Wet Food or Dry Food?
This is really a judgment call for cat owners. How well do you know your cat? If your cat has always eaten one form of food, try to stick with that same style as you pivot to senior food.
Wet food provides the benefit of being easier to chew and digest. It also provides hydration. That's all great news if your cat has dental issues, passes hard stools and hates to drink water. However, your cat may be a great drinker with perfectly intact teeth.
Dry food provides the benefit of being very tasty and engaging for cats. It can also help to harden up stool if your cat is dealing with soft or watery stools.
The bottom line is that senior cat formulas are available in both wet and dry styles that provide full nutrition. Don't forget that you can always blend dry and wet food when you're trying to make your cat comfortable with a food transition.
FAQ
When Should Cats Switch to Senior Cat Food?
Most senior cat food recipes are designed for cats age 7 and older. There are even some ultra-senior formulas designed specifically for cats over the age of 12.
Do You Have to Give Your Cat Senior Food After a Certain Age?
Some cats eat the same food for their entire lives without any health issues. However, being proactive by switching to senior cat food while your cat is still on the younger, healthier side is smart if you want to potentially avoid liver, kidney, heart and obesity issues.
Do Older Cats Need Smaller Portions?
Cat foods designed specifically for senior cats adjust nutritional content to fit the portions that your cat needs to be satisfied. If your cat struggles with indigestion caused by overeating, you can easily find senior formulas that pack more nutrition into every bite in order to allow you to feed your cat smaller portions without creating a nutritional deficiency.
Do Cats Need Less Protein as They Age?
Typically, the protein needs of cats are reduced as they age because they become less active. However, senior cats still need appropriate amounts of easily digestible, high-quality protein sourced from animals. Giving an older cat too much protein by not switching from an all-ages formula to a senior formula can put your cat at risk for complications linked to chronic kidney disease (CKD).
"Overfeeding protein, particularly poor quality protein, to cats with CKD worsens their condition," according to Dr. Jennifer Coates.
Are Elderly Cats Still Carnivores?
Yes! Cats are obligate carnivores for life. That means that most of their nutrition should come from animal protein with some natural carbohydrates mixed in at every stage of life.
Is Rice Good for Older Cats?
While feeding an older cat rice is not advised, some senior cat foods do contain rice to provide healthy carbohydrates that are gentle on the stomach.
The 10 Best Cat Foods for Senior Cats
Featuring real chicken as the first ingredient, this classic recipe by Iams offers something that cats like with the nutritional balance owners appreciate. This food stands out for its robust calcium and phosphorus to help nourish the bones and joints of older cats struggling to keep the spring in their steps! There's also a great mix of vital nutrients in this recipe for well-rounded nutrition.
For cat owners concerned about their senior cats putting on extra weight, the L-carnitine is this recipe assists with helping to turn fat into usable energy. L-carnitine is also important for brain, liver and kidney function. The vitamin E in this formula leads the charge when it comes to restoring the immune response of an aging cat. IAMs also works in two times the number of antioxidants compared to its original blends.
Finally, this cat food for senior cats features fiber and prebiotics to help with healthy digestion. In addition to helping your cat feel more comfortable, these important ingredients actually help to boost the immune system by ensuring that the gut is populated with healthy bacteria. Between 80% and 90% of a cat's immune system is located in the gut!
Pros:
An easy, accessible choice from a mainstream brand.
Real chicken is the first ingredient.
Features healthy fiber and prebiotics to support digestion and immune response.
Two times the antioxidants of non-senior recipes.
L-carnitine may help with weight control.
Designed to help senior cats maintain energy levels.
No filler.
Cons:
Older cats with sensitive teeth may struggle with kibbles.
This soft food is a feast for the senses that older cats can enjoy. Delivered as thin slices soaked in gravy, this food still allows cats the enjoyment of "chewing" without the need to bite down on hard kibbles. What really impresses with this food is that it supports kidney health using controlled phosphorus levels. As most cat owners know, kidney issues become more likely with a senior cat with each year that passes.
While I like this food specifically because of its satisfying soft texture, it's important to say that it can be used as an enticing topper for older cats capable of handling hard kibbles. In fact, the brand actually suggests pairing it with Royal Canin Feline Health Nutrition dry formulas. This food can be great for picky eaters because the recipe actually utilizes a ratio of proteins, fats and carbohydrates that speak to the instinctive preferences that cats have as obligate carnivores.
This food uses chicken and pork for its protein sources. While I usually like to see a real animal-based protein as the first ingredient, the pork by-products, pork liver, chicken and chicken liver that round out the list do provide tons of healthy protein for cats. I also want to point out that the fact that water is the first ingredient in this ultra-succulent recipe can be a real plus if your older cat is struggling with hydration issues.
Pros:
Slices in gravy are easy for cats to eat.
Works great as an enticing topper with dry food.
Controlled phosphorus levels for kidney health.
Omega-3 fatty acids support joint health.
Very hydrating!
Cons:
Real chicken is the first ingredient in this satisfying dry food. Overall, this is a great pick if you're looking for balanced nutrition with a very clean, filler-free recipe. The recipe nicely balances minerals and vitamins for bladder, kidney and heart health for aging cats. The higher levels of vitamin E, omega-3 fatty acids and omega-6 fatty acids are great for joint health, skin health and coat health.
While this is a dry food, it uses a formula that's designed to be easily digestible for mature cats with sensitive stomachs. It uses natural fibers that support digestive health while also encouraging a stronger immune response by helping to feed the healthy bacteria in the gut. You'll notice great sources of natural fiber like beet pulp, flaxseed, apples, broccoli, carrots, cranberries and green peas right on the list of ingredients.
Pros:
Real chicken is the first ingredient.
Great balance of vitamins and minerals for total nutrition.
Supports joints, coat, skin, heart, kidneys and more.
Natural fiber supports digestive health.
Cons:
Contains wheat and corn gluten meal.
The protein sources in this cat food are simply dazzling. If you're looking for a source of animal protein that's gentle enough for a senior cat's stomach without always resorting to chicken, you'll love the mix of Alaska pollock, duck and sweet potato in this recipe. Extra protein is provided by red and green lentils.
This recipe is fortified with natural fibers and probiotics for better digestion and immune health. It also features L-carnitine to support joint health, a healthy weight and energy levels. In addition, omega-3 fatty acids, omega-6 fatty acids and antioxidants help to keep your cat's engine running beautifully into her golden years.
This food manages to be filling for your cat without the use of grains, white potatoes or tapioca. It's clear that a great effort has been made to recreate the natural diet of an obligate carnivore in the wild based on its use of high levels of animal-based proteins balanced with low levels of carbohydrates. In fact, 78% of the protein in this recipe comes from poultry and fish.
What's noticeable about the low-carb strategy with this food is that it keeps glycemic carbs low to help with maintaining a healthy weight while helping to reduce diabetes risks. NULO is also very particular about using probiotic sources that survive the cooking process.
Pros:
Real pollack is the first ingredient.
Satisfying grain-free formula.
Zero filler.
Features quality probiotic sources.
L-carnitine for joints, energy and healthy weight.
Features high protein with low carbs for a ratio that feeds a cat's natural instincts.
Low-glycemic nutrition.
Cons:
Cats may be unfamiliar with pollack and duck flavors.
This grain-free pâté starts with real chicken as a first ingredient before bringing in healthy fruits and vegetables full fiber, vitamins, minerals and antioxidants. This recipe rocks if your cat is struggling with tooth or jaw issues that make chewing a struggle. The smooth, decadent texture of this wet food is enough to awaken the appetite of any cat. In addition, its moist texture is ideal for a senior cat struggling with dehydration caused by a lack of energy for getting to the water dish regularly.
I think this food can potentially work wonders for a senior cat struggling with digestive issues because it's designed to be gentle on the stomach without causing your cat to miss out on important nutrients. This ultra-gentle pâté is made without corn, wheat or soy. The chicken used as the first ingredient is followed by chicken broth, chicken liver, carrots, sweet potatoes and flaxseed. Your cat is getting a great mix of healthy protein, gentle carbohydrates and natural fiber.
This food checks all the boxes for coat vitality, skin health, heart health and brain health through its robust antioxidants, omega-3 fatty acids and omega-6 fatty acids. It offers a great way to cut carbs without leaving your cat unsatisfied. While this food has robust animal sources of protein, it's technically considered a low-protein recipe that's designed to help support liver and kidney function.
Pros:
Real chicken is the first ingredient.
Smooth pâté has an amazingly soft texture for cats
Very hydrating.
No grains, corn or soy.
Full of natural fiber sources.
Cons:
Might not have enough protein for highly active senior cats.
Some cats might not like the wetter pâté.
Is your senior cat struggling with digestive issues like painful hairballs, diarrhea constipation, vomiting or irregular stools? This food may be a good pick to turn to after you've ruled out any serious underlying issues with help from your veterinarian. This recipe is designed with the sensitive digestive tracts of older cats in mind.
First, I love this food as a choice for frustrated owners dealing with older cats with decreased appetites. Worrying about your cat's nutritional needs not being filled can be so scary. Royal Canin actually put a lot of work into developing appetite-inducing kibbles for cats with this recipe. They use a combination of the right shapes, textures and scents to make your cat want to take a bite. However, the goal of this food isn't to get your cat to overeat.
The cool thing about these kibbles is that each one is designed to pack in the maximum amount of nutrition to concentrate what your cat needs to thrive into a smaller serving. Those smaller portions can prevent vomiting and indigestion caused by overeating.
I want to jump back to what makes this a great pick for supporting your cat's digestive health. The recipe is packed with natural prebiotics that help to feed the healthy bacteria in your cat's gut. In addition, highly digestible proteins are used to ensure that your cat gets the energy needed quickly without dealing with painful, stunted digestion.
Pros:
Entices finicky cats to eat more.
More nutrition concentrated in every kibble for smaller portion sizes.
Designed to support smooth, comfortable digestion.
Features prebiotics to support gut health for better digestion, stronger immune function and overall health.
Cons:
Contains wheat gluten and corn gluten meal.
I like the way this formula puts in the work to support brain health, keep energy levels up and encourage vitality without forcing you to make a drastic dietary change after your cat acquires a few years. The vitamin E, omega-3 fatty acids and omega-6 fatty acids are also beautiful for coat health, eye health, skin health, brain health and immune function.
The fact that real chicken is the first ingredient always means that it's hard to go wrong with a dry food like this. While this food doesn't have any dramatic special touches that are designed specifically for digestion or joint health the way that some other formulas do, it offers a great everyday option that your cat will probably find very satisfying. Starting this food once your cat turns 7 years old is a great way to stay ahead of the aging process without diving into a heavy-duty "senior" formula.
Pros:
Real chicken is the first ingredient.
Great mix of vitamins, minerals and amino acids to support healthy body function.
Provides the energy needed for older cats with active lives.
Agreeable taste.
Cons:
Doesn't provide much support for digestive health.
Features corn gluten meal and oats.
This fortified senior cat food uses chicken as the first ingredient. It's packed with antioxidants, amino acids, omega-6 fatty acids and natural fiber sources that support total body health. In addition, this is a tummy-friendly blend that's full of prebiotics that feed healthy gut bacteria using plant-based fiber. The brown rice used in this blend is also designed to be very gentle on a cat's stomach.
This food gets extra points for being made with non-GMO ingredients that come from vetted farmers and suppliers. The recipe also keeps cats full and satisfied without using any wheat, soy, corn or soy. Overall, this is a wholesome pick that offers an easy way to support your cat's digestive health while also providing the energy needed to fuel muscles and joints for many more years to come!
Pros:
Real chicken is the first ingredient.
A well-balanced, easy option for providing appropriate senior nutrition.
Uses plant-sourced fiber for prebiotics.
No wheat, soy, corn or soy.
Cons:
The heavy use of rice and potatoes may not be ideal for cats on elimination diets.
This recipe uses real deboned chicken as the first ingredient to offer an easily digestible protein source for older cats. It also peppers in wholesome grains, vegetables and fruits without the use of fillers to deliver a healthy balance of protein and natural carbohydrates. Your cat is getting the antioxidants needed to fight the negative effects of aging with every meal.
If you've ever dabbled with Blue Buffalo before, you know that the brand uses proprietary LifeSource Bits developed by veterinarians and animal nutritionists that blend antioxidants, minerals and vitamins to support pet health. These bits happen to provide the oxidative and immune support senior cats need to navigate their changing health needs. I love seeing natural ingredients like pumpkin, spinach, cranberries and blueberries on the ingredient list because I know that they provide key vitamins, minerals and antioxidants needed for everything from better digestion to brain health.
The omega-3 fatty acids and omega-6 fatty acids in this formula are great for coat health, brain health, skin health and vision. Does your cat have hairballs? Pay attention to how all of the natural fiber from plant sources helps to promote better digestion for fur-ball control. I like that this specific blend uses proven gut-friendly fibers like cellulose and psyllium seed.
Pros:
Real deboned chicken is the first ingredient.
Packed with antioxidants.
Natural plant fiber helps with fur balls.
Provides usable energy through complete nutrition.
Cons:
Barley and oatmeal won't agree with all cats.
Might have too much protein for cats with kidney concerns.
This whisker-attracting wet food features chicken and ocean whitefish for easily digestible protein sources. With chicken as the first ingredient, this food goes on to pack in tons of nutritious protein from liver, chicken broth, pork lungs and whitefish. What's really impressive is that the ingredient list stops after that because there's absolutely no filler in this recipe! The pâté style of this grain-free wet food ensures that your senior cat can stay hydrated even if trips to the water dish are becoming difficult.
While this recipe is simplistic, it delivers healthy protein with tons of vitamins, minerals and amino acids. The simplicity of the ingredient list can be refreshing if your cat needs something close to an elimination diet due to difficulty with digesting grains, vegetables, fruits and other sources of carbohydrates.
Pros:
Ingredient list is so clean!
Real chicken is the first ingredient.
Free of grain.
Hydrating pâté recipe is very pleasing to cats.
Cons:
May not be filling enough for some cats.
Lacks natural fiber and prebiotics that can help with digestive health.
My Final Thoughts on Finding the Best Senior Cat Food
Every product on this list is designed to help older cats keep that eye of the tiger for many more years to come. Iams Proactive Health Healthy Senior Dry Cat Food, Chicken Flavor ultimately earns top rank as the all-around best food for senior cats. First, the real chicken in this recipe does most of the work of supporting easy, healthy digestion.
The well-rounded nutrition provided by this classic Iams recipe with a senior twist ensures that your cat can get the protein, vitamins, minerals, amino acids, natural fiber and prebiotics necessary to enjoy vitality and energy through the feline golden years. However, I will point out that this food is best for an aging cat without any serious health concerns that might require some kind of prescription diet focused on kidney health, liver health or diabetes control.
Switching to a senior cat food ensures that your cat can enjoy the silver-spoon treatment all throughout her golden years! Don't wait until health issues creep up to make the decision.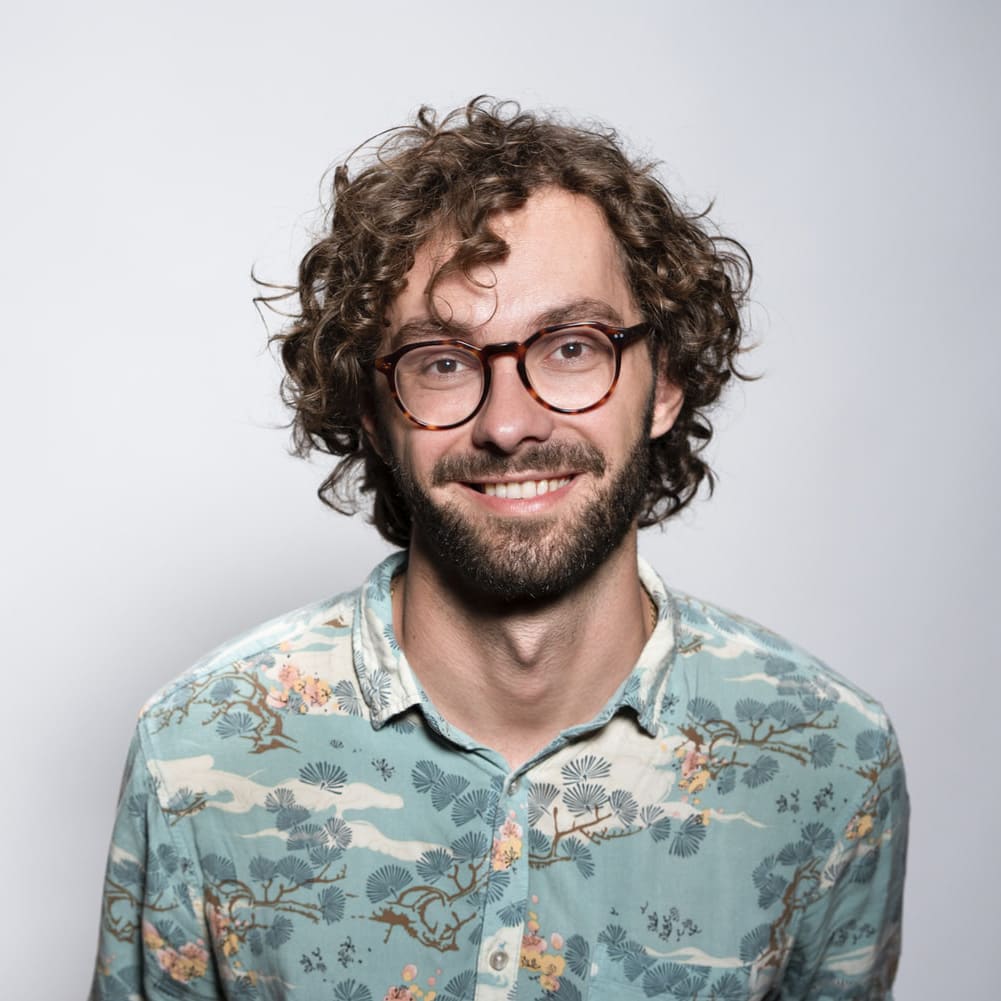 Brian is a proud cat parent and animal enthusiast who lives in the Northwestern United States with two cats. In his spare time, Brian likes traveling around with his pets, exploring new places, and writing. Sharing what he learned over the years of cat ownership brings him joy, and the cats teach him something new every day.