Disclosure: I only recommend products I would use myself and all opinions expressed here are my own. This post may contain affiliate links that at no additional cost to you, I may earn a small commission.
If you have a small apartment and a cat, you know how challenging it can be to get a litter box that is functional, large enough, and aesthetically pleasing. It seems impossible, but manufacturers got creative to address this problem.
In response, you now have a host of new and innovative designs available that are perfect for spaces of all sizes. We picked out five of the best cat litter boxes for small apartments and reviewed them for you. But before we get into the reviews, take a look at our short buyer's guide. This will outline everything necessary you need to know about picking out this necessary product for your cat.
In this article, we're going to review the following hypoallergenic cat litter options:
Buying Guide
What sets this type of litter box apart from a traditional one? It's simple. Most of them serve a dual purpose. It could be one disguised as a fake plant, end table, or a short bench with storage areas. In a small apartment, every inch of space counts. This is what makes having so many options available so nice. They should also effectively trap odors because you will notice them much quicker in a smaller apartment than a large house.
Types of Litter Boxes
So, what types of litter boxes do you have available that will work in a small space? Generally, there are three broad categories.
Hidden – The hidden litter box is one disguised as a plant, end table, bench, or another piece of furniture. You slip the box or liner inside your container, and you can use the table or bench itself as a piece of furniture.
Top Entry – The top entry option takes up less space. They usually have a rounded design. Your cat will enter and exit the box from a hole on the lid.
Corner – This setup features a triangular design. And it can come with taller sides to keep the litter in. This option will take up less space overall because you slide it tight against the wall in a corner.
Buying Considerations
What should you look for when you start shopping for your new litter box for your small apartment? We've picked out the biggest pain points below.
Size
Your cat needs a certain sized litter box, and small isn't better. Your cat should have enough space to get in and turn around comfortably. This is where a dual function or corner boxes come in. They're useful, and they either serve another purpose or go out of the way.
Single or Dual Purpose
A corner or top entry box are examples of single-use setups, while ones hidden in furniture or planters are dual purpose. You have to decide which one you prefer. If your cat likes an open bathroom area, you may get stuck with the single-use one.
Ease of Cleaning
You have to keep your litter box clean, or your cat won't use it. Ideally, the one you choose will be easy to get to and clean. Things like rounded corners and non-stick coatings can really help here. If you have a covered or enclosed one, make sure it's easy to open and put back together.
Tracking Precautions
You don't want your cat to track litter all over the house when they finish going to the bathroom. Most top entry setups have a mat with holes or grooves to help catch the litter. If you use a hidden box, you can push it back into the furniture piece and put a mat in front of it. Your cat will get rid of most of the litter when they walk out.
Budget
How much can you comfortably spend on a litter box? You don't want to break your bank, but you don't want the cheapest thing available either. Set a budget before you shop and stick to it.
Best Cat Litter Boxes for Small Apartments Reviews
This innovative litter box comes disguised as a planter. It has a larger capacity with a soft pink design. The plants and parts are placed in a small bowl above your cat's area to make it look convincing.
There is a fitted ventilation system that helps control dust and odors when your cat uses it. It's large enough for multiple cats to use without an issue. The enclosed design works to trap odors. There is a large door for your cat to enter and exit.
When you want to clean this litter box, it opens into two pieces. Remove the top, clean the bottom out, add new litter, and put it back together. You can turn the opening toward the wall to give the impression that it's just a decorative piece.
The large door is a few inches off the floor. This makes it difficult for your cat to accidentally spill any litter when they scratch at it. The polypropylene construction is very durable, lightweight, and designed to last. It's easy to move from space to space.
Pros
Has a deceptive design
Easy to take apart to clean
Has a large entrance space
Very lightweight
Able to disguise the litter box
Cons
Can look cheap
Cats may eat the moss
Can be difficult to snap together
This sleek litter box comes disguised as an end table. It's available in five colors and two sizes. Made from ecoFlex. This material comes designed to not absorb any moisture to keep it smelling great. No matter how many times your cat uses it.
The outer coating makes this choice resistant to scratching, cracking, breaking, or warping. It's very easy to clean, and any cat urine will wipe away with soapy water. The recycled plastic and reclaimed wood are non-toxic and safe to use around your cat.
When you're ready to clean this litter box, flip the front open. It flips down, and you can slide the box out. Once you clean it with soap and water and refill it, put it back, and close the front. This creates an enclosed environment for your cat to go to the bathroom.
There is a sealant on both the inside and outside that makes it more durable. It has a design that is easy to put together. And you won't need any tools. The doorway has an elevated lip that helps prevent spilling litter when your cat gets in and out.
Pros
Looks like an end table
Front flips down for easy cleaning
Sealant prevents urine stains
Very easy to assemble
Cons
Gaps at the top let odors escape
Top board is thin
Instructions aren't clear
You'll get a short bench with an elongated design that masterfully hides any size litter box ranging from small up to full-size automatic ones with room to spare. There are two different color choices available to fit into any decor.
There is a removable partition with this setup that allows you to have excess space. Or you can divide it and store your kitty's litter, scoop, and anything else you'd like on the other side. You can switch the entrance from one side to the other to fit the room you have it in.
The long side of the cabinet opens using two doors. These doors make switching out your litter, cleaning the box, or getting to your stored items quickly and easily. Your cat will get a fully contained design. This helps to trap odors in until you clean or scoop it.
The slightly raised door helps prevent spilling. And it'll work to minimize your cat tracking litter through the house. The sturdy top makes an excellent table. This helps blend the litter box container as a functional piece of furniture.
Pros
Has ample space
Comes with an optional divider
Side opens for easy access
Can switch the door
Cons
Closure magnets aren't very strong
Bottom has a small gap that lets litter slip out
This top entry litter box has an innovative design that gives your cat privacy. It uses BPA-free plastic in the construction, and this is much healthier for your cat. Not only does this box prevent litter scatter, it also helps keep other animals out of it.
The rounded corners make this option easy to clean and maintain, even if you have to scrape it. There are non-skid rubber feet on the bottom to keep it in place when your cat jumps in and out.
The top part has a slightly grooved design. The litter will fall off your cat's feet and get stuck in these spaces. In turn, you'll have fewer problems with litter tracking. You get one and three color combinations that can fit into any decor.
There is a small scoop included in the purchase of this option, and it hangs neatly on the side within easy reach. The lid snaps on for a secure fit. When you're ready to clean it, all you have to do is take the lid off, dump the litter, clean it, replace the litter, and put the lid back into place.
Pros
Has a rounded design that makes cleaning easier
Uses an innovative design with a top entrance
Available in two sizes
Cons
Scoop is very flimsy and small
Does your cat have a problem with scratching and throwing litter everywhere? This high-sided litter box can address it. Your cat will get a lower entryway that curves out and makes getting in and out easy.
The rounded corners make cleaning a quick and easy process, no matter if you want to scoop it or change it. The unique triangle shape allows you to fit in seamlessly in the corner of your room out of the way.
There is a non-stock antimicrobial coating on the interior. This coating prevents waste products from clumping or sticking to the sides. It also kills harmful bacteria to keep the litter area cleaner in general. It's large enough for multiple cats to use without encountering problems.
This model does have a hood you can purchase separately if you'd like to give your cat an enclosed space to help them feel more secure. The higher sides work well for larger cats who could accidentally pee outside the box otherwise.
Pros
Surface has a non-stick coating
Has a triangular design
Comes with high sides
Has an antimicrobial coating
Cons
May not fit every corner
May not accommodate multiple cats


The Verdict
Our pick for the best cat litter box for small apartments is the ecoFlex Litter Loo because it offers a unique way to disguise your cat's bathroom area without taking up a lot of space. The ventilation system was another bonus because it helped contain dust and odors. We liked that the material it's made of is moisture resistant and keeps it smelling great.
We invite you to compare our top five picks and use our buyer's guide to make an informed decision on the best choice for your apartment.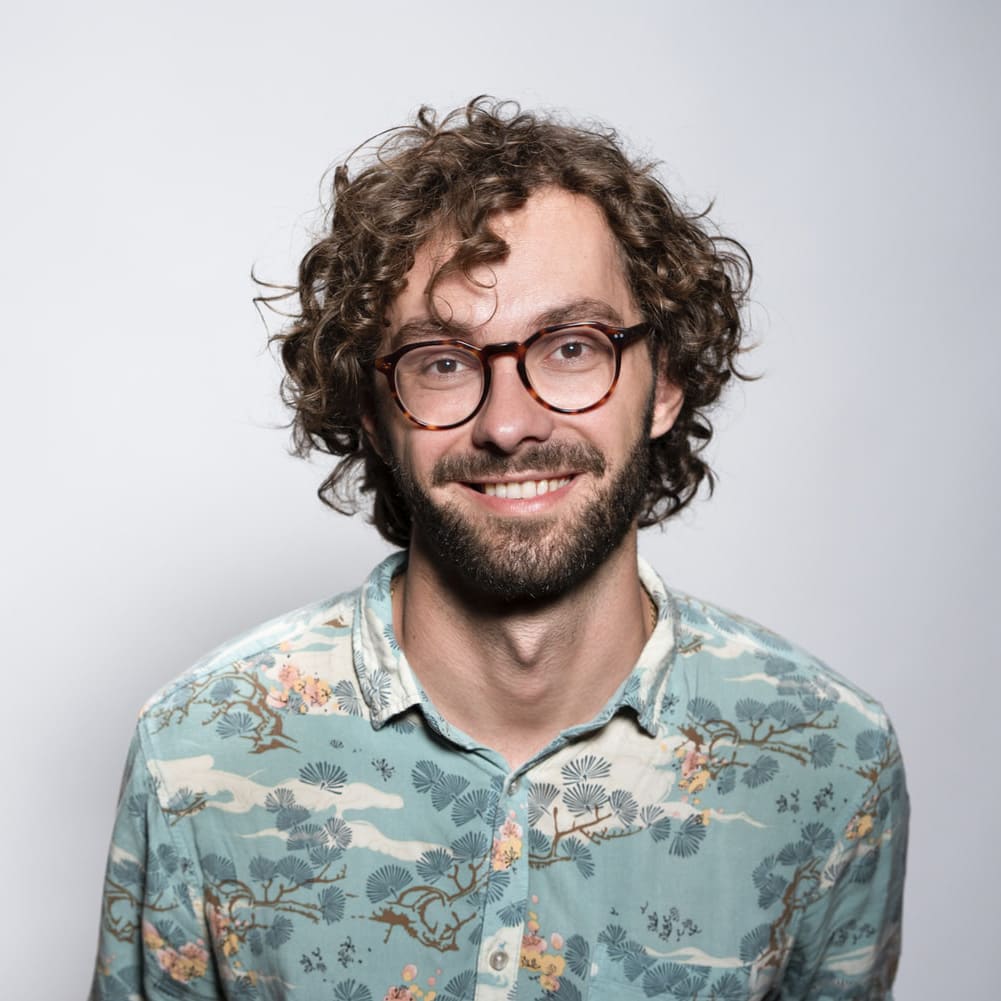 Brian is a proud cat parent and animal enthusiast who lives in the Northwestern United States with two cats. In his spare time, Brian likes traveling around with his pets, exploring new places, and writing. Sharing what he learned over the years of cat ownership brings him joy, and the cats teach him something new every day.