Disclosure: I only recommend products I would use myself and all opinions expressed here are my own. This post may contain affiliate links that at no additional cost to you, I may earn a small commission.
As playful and cute as your kitten is, you know how much damage their sharp little teeth can do to your belongings. The last thing you want is for them to chew through cords, shred your furniture, or turn you into their new chew toy. This is why you should have the best kitten teething toys on-hand and ready to go.
These toys will give your kitten something to help soothe their aching gums. And we've picked out five excellent options for you. You can compare them side by side to find the best one. But first, we invite you to take a look at our buying guide. In it, we've outlined everything you need to know about this new toy for your teething kitten.
In this article, we're going to review the following kitten teething toys:
Kitten Teething Toys Buying Guide
Just like humans, kittens teeth when they're younger. This can lead to them chewing on anything and everything to get relief. Giving them a chew toy will reduce the chances that the kitten chews on something of yours.
What Age Do Kittens Get Their Adult Teeth?
Your kitten starts developing their baby teeth when they're around three weeks old. They keep these baby teeth until their adult teeth replace them. At around three or four months, your kitten's baby teeth fall out, and their adult teeth replace them.
When your kitten is 14 weeks old, they'll lose their middle incisors. The second and third incisors fall out at week 15 and 16. During this time, your kitten's gums will get very sore until their adult teeth come in. This is when they start to chew on anything from cords to furniture to your hand.
Different Types of Kitten Chew Toys
There are several designs available for kitten teething toys. It's a good idea to try out a few different types to see which one your kitten likes best. This way, you'll always have plenty on hand when your kitten starts chewing.
Hard Plastic – The hard plastic kitten toys usually have a textured surface that will gently massage your kitten's gums when they chew on it. You can get toys that are a combination of hard plastic and fabric. These toys will work to keep your kitten entertained and coming back.
Fabric – A lot of fabric kitten teething toys come stuffed with catnip. Catnip gives your kitten a burst of energy and encourages play. When the catnip wears off, your kitten will relax. Check the seams on any fabric kitten toys. Ideally, they should have double stitching to make sure they're durable.
Floss – Fabric and floss teething toys are very common. Usually, you'll get a stuffed piece of fabric with a durable floss material stretched over it. The floss will help soothe your kitten's gums when they bite into the fabric.
Safety Precautions
Keeping your kitten safe can feel like a full-time job because they get into everything. You shouldn't have to worry about their safety when they play with their toys. Yet, there are a few key pieces you want to see.
For example, any fabric on your kitten's toys should have safe dyes and no plastic residue. This will ensure they don't accidentally digest anything that could be bad for them. There should be organic fabrics like cotton. If the toy has a rubber, make sure that it's non-toxic.
Check and see what stuffing the toy has. Is it something that'll be safe if your kitten breaks their toys? There shouldn't be any small pieces your kitten could swallow either. Any rope pieces should be durable and able to withstand little claws and teeth without fraying or breaking.
Keeping Your Kitten's Toys Interesting
Kittens can get bored with the same toys. And this can lead to them reverting to their old behavior of chewing on things that could hurt them. However, there are a few things you can do to keep your kitten's toys interesting week after week.
Rotate – Buy your kitten a few different toys and make a point to rotate them out every few days. This is also a good safety precaution, but your kitten will also think they're getting a new toy to play with.

Catnip Spray – There is catnip spray available that you can apply on the outside of your cat's new toy. Even if the toy itself has catnip stuffing, it may not be strong enough. Give the toy a spritz and toss it to your kitten.

Put Some Toys Away – Your kitten doesn't need 50 toys out at once. Instead, give them two or three toys for a few days. Stick the others someplace where your kitten can't see them.

Buy Different Styles – Buy your kitten a few different toy styles. You could get fabric toys that look like mice and make noise or catnip-filled ones. Give them a little variety every few days.
Buying Considerations
Since every cat is unique, they're bound to like different types of toys. Finding the right one can be a challenge, but your kitten will thank you by falling in love with it. Having a few buying considerations in mind when you shop will help you sort your choices.
Durability
Your kitten toy should be durable enough to withstand those needle-sharp teeth. If there are any parts sticking up out of the toy's body, think about how durable they would be. The seams should have double stitching. And there shouldn't be anything that will fall apart easily.
Catnip
Many kittens and cat toy manufacturers stuff their toys with catnip. Catnip encourages your kitten to play by giving them a burst of energy before they mellow out. If you're worried your cat won't like their toy, try one with catnip. Many cats find this irresistible, and it gets stronger the more your cat plays with it.
Intelligent Design
Your kitten has to have mental stimulation to keep them entertained with any toys they have. If they don't have it, they most likely won't be too enthused about playing with the toys. Consider buying kitten teething toys that have feathers or streamers on them. These things will move and attract your kitten's attention. A squeaker is another option that can make the toy mimic a mouse.
Unique Patterns or Colors
If you have several cats in the house, you'll have to find a way to sort out which toy belongs to which cat. Picking out different patterns and colors is one way to ensure your cat has their toy and not someone else's. The kitten will form an association with whatever color you give them. This can prevent toy stealing.
The 5 Best Kitten Teething Toys Reviews
These soft mice come packed with catnip to entice your kitty to play with them. The twisted rope tail is the perfect distraction that encourages your cat to chase it around. You get three mice in every order, so you have a backup if your cat loses one.
The fiberfill for these mice is made with 100% recycled plastic. The outer covering is durable enough for your cat to bat, carry, and bite. The manufacturer sewed the eyes on, so you don't have to worry about your cat accidentally swallowing one when they play.
The mice are small enough for cats of all sizes and ages to play with them. They'll get a burst of energy from the catnip, followed by a mellow period where they want to relax. This toy is safe for your cat to have by themselves.
If you notice this mouse gets dirty, you can wash it with warm water and mild soap. Make sure you thoroughly rinse it out before leaving it to air dry. You don't want to put it in the washer or dryer because of the catnip content.
Pros
Comes in a pack of three
Has potent but safe catnip
Features a rope tail
Has a compact and lightweight design
Cons
Tail is easy to remove
Body material is fragile
This bright cat toy comes filled with 100% organically grown catnip. Made in the United States, this toy has very high quality control standards attached to it that ensures it'll last through repeated use. There is no polyester or cotton filling.
Every toy has hand stitching, and this makes each one slightly unique. The durable cotton twill body uses soy-based colors and natural vegetables. This makes it safe for your cat to pick up and chew on. It'll withstand all the bunny kicking and biting your cat can deal without tearing.
There are no plastic pieces of fillers in this toy, and this makes it safer for your cat to play with. The slightly larger size is great for rambunctious cats and kittens who like to wrestle with their toys. Yet, it's lightweight enough for your cat to toss around.
The bright yellow coloring makes this toy easy to spot if your cat accidentally loses it under your furniture. They will stain after a while, but you can hand wash them and air dry them to bring the color back.
Pros
Has 100% organic catnip
Comes in a slightly larger size
Contains no plastic or poly fiber
Uses safe fabrics and dyes
Cons
Gets dull and dirty after a while
This cat toy is an attractive option that can help keep your cat's teeth and gums healthy as they age. The hard design with the textured pieces of the toy effectively removes any food that gets stuck in your cat's teeth to reduce tartar and plaque.
There are streamers and outer netting that move and encourage your cat to play with the toy. The padded center features both ground catnip and catnip stalks that release a fragrant smell each time your cat pushes on it. It will attract your cat and encourage them to play with the toy again and again.
Each purchase gives you two cat toys in different shapes and sizes. There are four possible colors and patterns with this model. And it's great for multi-cat households. The toys are large enough that your cat can roughhouse with them, but they're light enough to carry.
The toys do vary in size, so your cat can use them as they grow out of the chewing stage. Additionally, each part of this toy is very durable. It'll withstand clawing, biting, and tossing around without an issue.
Pros
Stuffed with catnip and catnip stalks
Get two toys per order
Has streamers to entice your cat
Cons
Seams are less durable
Catnip may not be strong enough for some cats
This pretzel toy features a soft outer fabric with a durable floss layer. When your cat bites into this toy, the floss will help to gently clean the food debris and tartar buildup off your cat's teeth for healthier gums and teeth.
The floss also has a light scent that will freshen your cat's breath each time they chew on it. The pretzel toy also has catnip in the interior. This catnip will entice your kitten to play with and chew on the toy for longer periods. The more they use the toy, the stronger the catnip smell will get.
You'll get a random color or pattern with this toy that makes it easy to spot if your cat loses it. Additionally, it's small enough that your cat can pick up or bat around without a problem.
The pretzel uses a combination of sewing and floss to stay together. This makes it a more durable option for cats who usually destroy their toys. Your cat can safely chew, bat, claw, carry, and kick this toy around without the worry of it breaking.
Pros
Has a durable design
Floss is very durable and scented to help freshen your cat's breath
Cons
Catnip scent isn't strong enough
Has weak points around the toy's seams
This interactive kitten toy features a squeaker that makes it sound like a real mouse each time your cat touches it. It'll squeak to keep your cat's attention on the toy for extended play sessions. In turn, this can prevent them from chewing on your items.
The body of the mouse comes stuffed with a potent catnip that will get stronger the longer your cat plays with it. When your cat comes into contact with the catnip, they'll have a short burst of energy followed by a relaxed stage where they're content to lay around.
The mouse had a knitted design that is very durable. It won't rip or tear with rough play. Your cat can confidently bite, claw, kick, or pounce on the mouse toy without accidentally destroying it. There are small holes in the knit pattern that help to clean your cat's teeth when they chew.
You'll get a bright pink design with yellow accents that make the mouse easy to spot if your kitten loses it under your furniture or appliances. The tail is long enough for your cat to chew on as well.
Pros
Has a pink and yellow color scheme
Squeaks every time your kitten touches it
Packed with catnip
Uses a durable knit design
Cons
Doesn't have enough stuffing
Squeaker can be very loud
Ears are easy to pull off
The Verdict
Our pick for the best kitten teething toys is the SmartyKat Skitter Critters Catnip Cat Toy because it is a soft toy with a twisted rope tail that encourages your cat to play with it. We liked that every order had three mice in it so we had a backup.
We also chose it for its safety features. The mouse is 100% recycled materials, and the eyes don't stick out. Instead, the manufacturer sewed them in.
We invite you to look at our top five choices and review them for yourself to find the best option for your cat. Combined with our buyer's guide, we gave you everything you need to find the best teething toy for your kitten.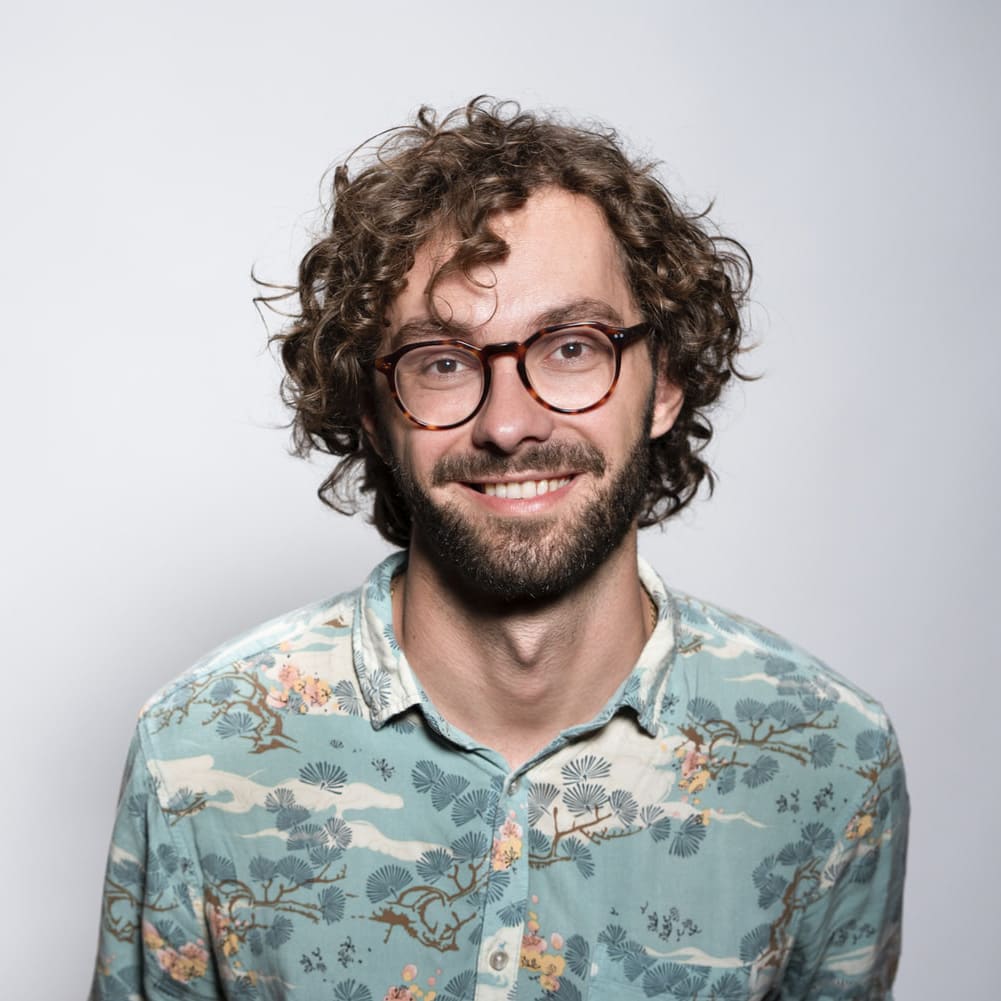 Brian is a proud cat parent and animal enthusiast who lives in the Northwestern United States with two cats. In his spare time, Brian likes traveling around with his pets, exploring new places, and writing. Sharing what he learned over the years of cat ownership brings him joy, and the cats teach him something new every day.