Disclosure: I only recommend products I would use myself and all opinions expressed here are my own. This post may contain affiliate links that at no additional cost to you, I may earn a small commission.
Anyone who has cats knows how important choosing the correct litter is. Especially since both cats and cat parents suffer from allergies related to certain types of litter. This is why you want to find the best hypoallergenic cat litter available that suits both your allergy needs and your cats.
If you've never shopped for this type of litter before, you may get overwhelmed with all the brands and choices available. This is why we researched and rounded up the top five hypoallergenic litter choices. Along with our reviews, our buyer's guide will outline everything necessary you want to see in your new cat litter.
In this article, we're going to review the following hypoallergenic cat litter options:
Hypoallergenic Cat Litter Buyer's Guide
Allergic reactions to cat litter happen when the immune system has an overreaction to everyday items. Your immune system tries to flush the allergens out of your system by making you sneeze, cough, itch, or have watery eyes. Both humans and cats can have allergic reactions to litter. And they can develop immediately or occur over time.
If you notice this with your cat, it may send you scrambling to find a hypoallergenic cat litter. After all, litter is necessary if you have a cat. They have to come into contact with it when they go to the bathroom. You have to touch it when you change their litter or touch something the cat tracked litter on. But what makes up a hypoallergenic cat litter?
Important Hypoallergenic Cat Litter Components
There are a handful of things you want to consider when you start comparing this type of cat litter. Using this short outline will help you narrow down your choices much faster.
100% Free of Dust
To be hypoallergenic, your cat litter has to be at least 99% dust-free. When you pour litter or your cat kicks it up, the dust releases into the air. This is what can easily trigger allergies.
Material
You'll have to decide on a litter material to use. If you make this one of your first priorities, it'll narrow your choices down out of the gate. This usually comes down to your cat's preferences. Clay is very popular, but it shouldn't contain sodium bentonite. This is the material that produces dust in cat litter, and it's a popular sealing agent.
Size of the Pellets
Cat litter comes made out of pellets or grains. The smaller grains are popular for cat parents that use mechanical litter boxes because it has fewer chances of clogging up the machine. Generally, pellet litter is better for cats with long hair because there are fewer chances that it'll stick to them.
Scent or Scented
Many cat litter brands use scents in their formulas that give the litter a better chance at covering up any odors. However, perfumes and artificial scents are a big allergy trigger. Ideally, your hypoallergenic cat litter won't have a scent. Most don't as a general rule.
Disposal Method
Some of these litters require you to scoop them into a bag and throw them away. Other cat litters are safe to flush down your toilet without clogging your septic system. If this is important to you, double-check the label. It'll tell you whether you can flush the litter. You can also consider getting one of the disposal systems.
Odor Control Guarantee
No one likes the smell of a cat box, so odor control is important. Many cat litter brands have an odor control guarantee that claims to trap odors and eliminate them for a week or two. Check the guarantee and follow the guidelines to keep your home smelling fresh.
5 Best Hypoallergenic Cat Litter Reviews
This cat litter comes in four sizes ranging from 14 pounds to 38 pounds. It offers superior odor control. Additionally, the litter promises to deliver odor control for up to a week.
This has a 100% dust-free formula that makes it easier to clean up. There won't be any dust clouds or stray pieces to clean up around your cat's litter box when you pour it in. The litter has non-stick properties that ensure it slides out of the litter box and into the waste receptacle without having to scrape it.
This litter comes with moisture-activated micro-granules. These granules form a very tight seal around any waste your cat leaves in their litter box. There are plant-derived particles in the formula that help to create hard clumps that are easy to scoop. It also traps in the odors.
Your cat will get a fresh scent that encourages them to dig and bury their waste. It's a strong enough litter to combat the smell of having multiple cats. Also, there is a continuous action scent blocker that works around the clock.
Pros
Works for a single or multiple-cat household
Leaves a very fresh and clean scent
Forms hard clumps around the waste and seals in odors for seven days
Cons
Can cause mild itching with some cats
Might stick in the corners of your litter box
Not strong enough to contain urine odor
You get the choice of three sizes and two formulas with Fresh Step's litter. The Light Weight Unscented formula works well with single cat households. And it is also good for people who have multiple cats to help contain the odor.
The formula contains activated charcoal. This agent gives the litter a boost of bacterial protection. And it works to prevent growth on the litter. In turn, this makes the litter safer for you to handle while helping with odor control for up to 10 days. You do have to periodically scoop the litter in those 10 days for the best results.
The ultra-tight clumping action locks in both urine and feces on contact that prevents crumbles from being left when you scoop it. The formula helps keep your air cleaner by reducing the dust it gives off when you clean the litter box and refill it.
There is no scent with this litter. This means you won't have a floral scent lingering around your cat's area. Instead, you shouldn't smell anything. It's free of dyes. There are plant extracts in this litter that assist in neutralizing the odor while giving the litter a healthier formula.
Pros
Comes with two formula options
Locks odors away for up to 10 days
Eliminates the perfume and dye from the litter
Cons
Comes with heavier granules
Tracks when your cat leaves the litter box
Clumps are difficult to clean
Dr. Elsey's litter is 99.9% dust-free and natural to keep allergy symptoms at bay. The medium-grain clay is large enough to clump and not track through the house on your cat's feet. Yet, it's light enough to make it easy to scoop.
This is a multiple cat formula that can handle neutralizing the odors from several cats over several days. The litter uses plant-derived ingredients to make it hypoallergenic. Also, these ingredients work to help form hard clumps around your cat's waste products and seal in the odors.
It's unscented as well, and this eliminates the dyes and perfumes that are so common in a lot of cat litter. You shouldn't smell anything when you use this litter. And this is easier for people who suffer from allergies. You can use this litter in mechanical or traditional litter boxes without it clogging.
The bag is easy to close and reseal once you open it to keep the litter fresh until you need it. This allows you to buy a large bag and use it over a few weeks or months. This works well for busy households that don't have time to shop for litter several times a month.
Pros
Uses plant extracts to lock in odor
Forms hard clumps around your cat's waste
Comes in several sizes
Cons
Has larger granules
Packaging recently changed to thinner materials
Concerns about recent price hikes
You can buy six sizes, two styles, and pails, boxes, or jugs with Purina Tidy Cats litter. The Instant Action formula works well for households with one cat. And the Tidy Max Instant Action is better for people with multiple cats.
There are moisture action power pieces blended into the clay that absorbs both odors and liquids on contact. This helps get rid of that ammonia smell that is so common in cat households. Since it locks it in on contact, it also makes it easier for you to clean out of your box.
The formula clumps tight around your cat's waste products to seal in odors. This prevents them from sinking to the bottom of the litter box and sticking. In turn, this makes cleanup faster, and you'll be able to scoop out the box between full cleans without a problem.
The litter will block odors for up to two weeks. And this reduces the amount of litter you have to buy. You get a 99.9% dust-free formula that is hypoallergenic and great for cat parents that are sensitive to it. It also deodorizes around the clock for a clean smell.
Pros
Comes with power pieces to fight ammonia odors
Gives off less dust
Traps odors around the clock
Cons
Tracks on your cat's feet
Pour spout is very small and narrow
Comes with a stronger smell
This litter comes tested and proven to be flushable. It's safe to have in your septic tank. And it won't clog up your pipes or system. Instead, the litter breaks down after time. This reduces the trips you'll take to the garbage to throw it out.
This lightweight cat litter has no silica dust to get everywhere when you scoop or change out the litter. It also ensures your cat won't track it around the house after they use their litter box. It's rated as being a people, pet, and plant-friendly formula.
There are no artificial perfumes or chemicals in this cat litter. Instead, the formula comes with whole kernel corn. This makes the litter safer for your cat to use and your family to be around. There are also fewer ingredients that would cause allergies to flare.
The litter forms hard clumps around your cat's feces and urine. And it won't stick to the bottom or side of your box. This reduces your overall waste and saves you money while making cleanup quick and easy. Households with a single cat or multiple cats can use this litter for effective odor control.
Pros
Contains no chemicals or perfumes
Allows you to safely flush it
Pet, people, and plant friendly
Cons
Tracks with repeated use
Leaves crumbles when you scoop it
Sticks in corners of the litter box

The Verdict
Our top pick for the best hypoallergenic cat litter is the Arm & Hammer Slide Cat Litter – Clumping Multi-Cat. It is a 100% dust-free formula that is excellent for people with sensitivities. It comes with non-stick properties that make cleanup fast and easy.
There are moisture-activated micro-granules in this formula that form a tight seal around your cat's feces and urine to lock in bacteria and odor. Finally, we liked that it was a plant-derived formula that is healthier for your cat to use.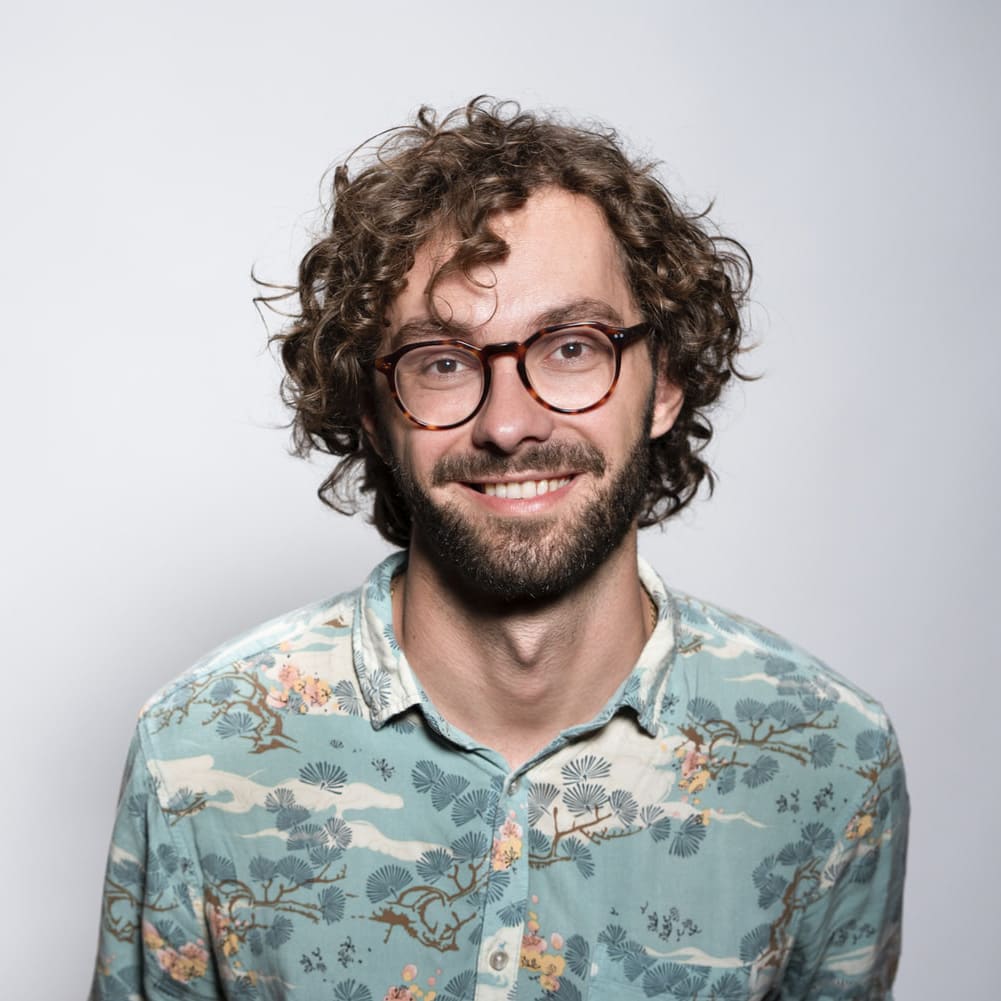 Brian is a proud cat parent and animal enthusiast who lives in the Northwestern United States with two cats. In his spare time, Brian likes traveling around with his pets, exploring new places, and writing. Sharing what he learned over the years of cat ownership brings him joy, and the cats teach him something new every day.