Disclosure: I only recommend products I would use myself and all opinions expressed here are my own. This post may contain affiliate links that at no additional cost to you, I may earn a small commission.
Feeding your cat can be expensive, especially if you have more than one in your home. However, the last thing you want to do is buy a low-quality food that doesn't give your pet all the nutrients they need to stay happy and healthy. This is why it's so important to do your research and pick out the best cheap cat food possible. We understand how overwhelming it can be to try and sort through hundreds of products. And this is why we did it for you.
We rounded up and reviewed 10 options that give your cat everything they need without requiring you to pay a fortune for them. Before we get into these reviews, you can take a look at our buyer's guide to find out what you want to see in your cat's food and ingredients to avoid.
In this article, we're going to review the following cheap cat foods:
The Best Cheap Cat Food Buyer's Guide
You want what's best for your pet. And this means feeding them high-quality food. But, this doesn't mean you have to necessarily buy an expensive formula. Manufacturers compete for business. So it's possible to find a food that fills all your pet's nutritional requirements without spending hundreds on it.
Dry or Wet Cat Food
One of the first things you want to do is decide whether you'll feed your cat wet or dry. You can also feed them a combination of both by mixing a portion of kibble into the pate or shreds.
However, your choice will depend on your cat's preferences. Some tend to like dry. And some prefer the higher moisture content and gravy that comes with pate or wet food.
Once you settle on a type, you can start comparing products that fit these requirements. Additionally, this should reduce your options to make it easier to find the best choice.
Brand Reputation
There are dozens of different cheap cat food manufacturers out there. Some brands have better reputations than others. The goal is to find a transparent company that is upfront with any previous issues they had with their cat food in the past. They should tell their consumers what steps they took to address the issues as well.
The Food and Drug Administration maintains a list of recalls and other issues various pet food companies had in the past. You can check and see how many a specific brand has when you're stuck deciding between them. The fewer recalls a company had, the more trusted their ingredients usually are.
How to Read a Cat Food Label
It's essential that you understand how to read the label on the various selections. The label will help you answer a few critical questions related to how healthy the formula is for your cat.
Net Weight – The net weight will tell you how much food the bag contains. If you look at the recommended serving size based on your cat's current weight, you'll be able to work out how long the food will last. You can calculate whether this food will work for your budget.
Ingredient Sources – Somewhere on the bag, it should say where the manufacturers get their ingredients from. Ideally, they'll come from trusted sources and farms that practice sustainable farming. If the label says they use global sources, look for one that uses United States-based suppliers. They're healthier.
Guaranteed Analysis – This is a chart that will tell you how much protein, fiber, fat, phosphorous, and other nutrients a serving of the food has. For most cats, having a protein content between 26% and 30% with low phosphorous is healthier. It also helps avoid unnecessary weight gain and kidney problems.
First Five Ingredients – The first five ingredients on the label will tell you what the majority of the food has. For example, it lists chicken, chicken broth, brown rice, peas, and sweet potatoes. Then these ingredients will be the bulk of the food. Meat should be the first or second ingredient.
Purpose – Is the food for adults, kittens, seniors, overweight cats, or cats with special dietary restrictions? Double-check that the food's purposes match your cat's needs.
Buying Considerations
What do you want to see in your cheap cat food? What ingredients do you want to avoid? It's essential that you know both of these things before you start shopping.
Protein
Your cat's food should contain a real animal protein that doesn't leave any questions in your mind on where it comes from. You want to look for things like beef, chicken, salmon, lamb, mussels, duck, sardines, whitefish, tuna, or bison. Organ meat like beef or chicken liver adds a boost of nutrients into your cat's diet.
Fruits and Vegetables
Any food that has a nice selection of fruits and vegetables will give your pet healthy carbohydrates. These are easy for their bodies to break down and extract the nutrients from. You should see things like sweet potatoes, pumpkin, zucchini, carrots, broccoli, berries, and apples on the ingredient list. If you don't, you run the risk of giving your cat unhealthy filler that can cause digestive issues.
Whole Grains
Whole grains are much easier of your cat's system than cheap content like corn, wheat, or soy. These good grains also come packed with nutrients to help balance out your cat's diet. And they can help your pet feel fuller between meals. They may eat less which helps them stay at a healthy weight.
Fatty Acids
Good fats are fatty acids. The biggest natural source of these ingredients is fatty fish like salmon and tuna. These acids help nourish your cat's skin and improve their coat health. They also work to heal any existing damage. They can also improve your cat's joint flexibility. You should see Omega 3 and Omega 6 fatty acids listed on the label.
Taurine
Taurine is an amino acid that performs dozens of functions in your cat's body throughout their systems. It supports healthy eyes, heart development, and reproductive functions. It's vital to have in your kitten and young adult food. But you want to see it in every life stage.
Things to Avoid in Your Cat's Food
Some cat food manufacturers have unhealthy ingredients in their formulas that offer little or no nutritional value for your pet. They're filler. And companies use them to bulk up the food.
Artificial Preservatives
Artificial flavors, preservatives, or colors don't do anything for the cat food. They only make it last longer than it's supposed to while making it look better for cat parents. Chemical preservatives like BHT, BHA, and ethoxyquin are three big ones you want to avoid having in your cat's food.
Corn, Wheat, or Soy
Cats are carnivores by nature. So it makes sense that their bodies aren't equipped to break down a lot of corn, wheat, or soy. Unfortunately, these are popular filler agents in many cat food brands used to bulk up the formula. You don't have to necessarily go grain-free for your pet's food. Yet, you should see healthy carbohydrates, as we mentioned earlier instead.
Meat Meals
It's not unusual to see meat meal listed as the first or second ingredient on your cat's food label. Meat meal comes from the fish processing factory and slaughterhouse remnants that aren't fit for human consumption and processing them. They cook them under high heat, dry them out, and add the powder to the formula. They're not as healthy as whole meat.
Rendered Fat
Rendered fats are a large mix of animal parts that are left over after slaughterhouses process them. It could even contain traces of plastic from the meat wrappers. It's easy to see why you wouldn't want these items to find their way into your cat's food as they're very unhealthy. Instead, your fat sources should be clearly labeled meat like chicken or beef fat. If it's not, it's in your cat's best interest to find another food.

10 Best Cheap Cat Foods Reviews
Purina Fancy Feast offers 16 different flavors, two styles, and five variety pack options. You can get 24 or 30-count cases, or you can mix and match and buy individual flavors. Each case comes with three different options ranging from chicken to fish.
The tender cuts come with an 80% moisture ratio. And this is the highest it can be for pet food. The meat pieces are small enough for your cat to eat comfortably without making a mess. The gravy adds flavor and texture to the food to keep your cat interested.
Each portion comes packed with essential minerals and vitamins. This means your cat gets a balanced meal every time they eat. The food supports your cat's digestive and immune system. It will also nourish your cat's skin and improve their coat condition.
Fish broth and meat are the first two ingredients on the label. There are real ocean fish ingredients like tuna, salmon, or shrimp. The wholesome, delicious recipe comes from facilities in the United States. They use strict quality control standards with each batch they make.
Pros
Available in singles or cases
Has a large amount of flavor profiles
Packed with vitamins and minerals
Gravy provides extra flavoring
Cons
Smell tends to linger
Can dry out quickly once you open it
No matter if your cat likes chicken, beef, or turkey, this variety pack can help keep them full. There are small bites in this formula that come specially designed to fit your cat's mouth.
The thick gravy adds a lot of moisture to each serving. And the soft texture is easy for your cat's system to handle without digestive upset. It gets slow-cooked at lower temperatures to help protect the vitamin, mineral, and nutrient content of each serving.
Every serving gives your cat 100% of the nutrients they need to support healthy growth. The lean protein content helps your cat develop healthy muscles while keeping their cardiovascular system in top shape. Your cat's skin and coat health can improve with this food due to the fatty acid content that nourishes it.
Each ingredient in this formula comes from trusted sources. The cooking process goes through rigorous quality control standards to ensure it's as healthy as possible. Finally, the three different flavor profiles allow you to mix and match to stop your cat from getting bored with the same food day in and day out.
Pros
Uses high-quality ingredients
Comes in a thick gravy with a high moisture content
Cons
Have to feed on a cat for every 2.5 pounds of body weight
Has uneven gravy to meat ratio
Produced in the United States. This formula contains some of the finest ingredients from trusted sources all over the world. There is a high-quality protein in this food to support your cat's healthy growth with lean muscles and a strong heart.
The unique shape helps your cat pick up and eat this kibble. And they'll get 100% balanced nutrition in every portion. It's packed full of essential minerals, vitamins, and antioxidants. This helps regulate the digestive system, support the immune system, and improve skin and coat health.
There are eight different sizes available that you can tailor to your cat's needs. Additionally, the dry format of this formula ensures that it stays fresh for a longer time. The first cup will be as crunchy as the last. And the bag is durable enough to lock moisture out.
Your cat will enjoy the flavors of salmon, turkey, ocean fish, and tuna in every serving. This flavor profile also adds variety to their diet. There is slightly lower protein content. This ensures that your cat stays at a slender and healthy weight throughout their lives.
Pros
Contains a blend of wholesome protein
Has unique shapes
Can reseal the bag to keep the food fresh
Lasts a relatively long time
Cons
Can leave a greasy residue
May be too hard for very old or young cats
Contains a decent amount of filler
Every serving of this dry cat food gives your cat 25 essential nutrients, vitamins, and minerals to support them inside and out. It supports their overall health and wellness from the kitten stage up to seniors.
You'll give your cat a host of healthy carbohydrates, fatty acids, and protein in every serving. The fatty acids go to work nourishing your cat's skin and improving their coat health from root to tip. Chicken is the main protein source. This is a lean option that will support your cat's musculoskeletal system.
The kibble comes in three unique shapes and sizes in each bag. These shapes make it easy for your cat to pick it up. You can choose from five different sizes when you order. This allows you to tailor your selection to suit your cat's preferences.
Each ingredient in this formula comes from trusted sources around the United States to ensure quality. The food also lasts much longer than some canned options. The bag is easy to seal back up between uses. This will keep the food crunchy from the first time your cat has it to the last.
Pros
Has uniquely shaped kibble
Comes with 25 essential vitamins, minerals, and nutrients
Cons
Packaging is thinner
Leaves a greasy residue
Contains a lot of filler ingredients
Choose from Plus Care, Daily Essentials, Indoor Complete, Protein Plus, or Lean and Tasty if you pick this formula. And each blend offers different benefits. There are also seven different size options available ranging from 3.15 to 28 pounds.
The high-quality protein and fatty acid content help to support your cat's cardiovascular system, lean muscle growth, coat, skin, and digestive system. There is a lower calorie content per cup of food which helps you keep your cat at a healthy weight. If they start gaining, you can cut it back a little per day.
Your cat will get beef, chicken, and salmon as flavor profiles. There are also vegetables in the food like whole wheat. These ingredients are slightly easier for your cat's system to break down and digest. This reduces the chance of digestive upset after mealtimes.
The food has 100% complete and balanced nutrition. So you can feed this to your pet throughout all their life stages. The kibble is small enough for young and old cats to eat without running into issues. Additionally, dry food lasts marginally longer than wet food once you open it.
Pros
Contains organ meats
Has a high amount of fatty acids
Comes in five different formulas
Cons
Has a higher level of meat meals, by-products, and artificial dyes
This healthy formula has lean protein from salmon and chicken. The salmon has a very high fatty acid content to support your cat's coat and skin. Chicken is a common protein source because it's low in calories.
The whole grains and leafy vegetables in this dry food provide healthy filler ingredients that boost the nutrient content. Whole grains are also easier for your cat's system to break down when they eat it. This reduces the chance of your cat having an upset stomach.
There are no artificial flavors or preservatives which makes this choice a healthier alternative for your cat. It supports all life stages, and the kibble is small enough for young and senior cats to eat. Real meat is the first ingredient quickly followed by whole wheat and white rice for highly digestible carbs.
There is a higher protein content in this food. This can help your cat gain weight. However, it can also cause your cat to gain weight once their activity levels slow down. Your cat will get 100% of the nutrients and vitamins they need to thrive with every serving.
Pros
Contains whole grains and leafy vegetables
No artificial flavors or preservatives
Supports every life stage
Cons
Has corn, wheat, soy, and meat meals in the formula
This dry food comes with a moist and tender center that encourages your cat to eat it. It's available in chicken and tuna, salmon and chicken, salmon and turkey, or tuna and whitefish. You can switch up your order every time to add variety to your cat's diet.
This dual-textured kibble will keep your cat interested and ready to eat at every meal. The pieces are slightly smaller and uniquely shaped. This makes it easy for your cat to pick out of their bowl. It's also small enough for older cats.
Every portion gives your cat 100% balanced nutrition. The formula comes infused with dozens of essential vitamins and minerals that support your cat both inside and out. There are also antioxidants to help repair any cellular damage and improve your cat's skin and coat.
The bag is easy to reseal once you open it. This helps to keep your cat's meal fresh from the first cup to the last. You can feed just dry food. And allow your pet to nibble throughout the day. Or you can pair the dry kibble with wet food and treats.
Pros
Comes with moist centers and crunchy outer coatings
Contains vitamins, minerals, and antioxidants
Can serve it as-is or with wet food
Cons
Meat meal isn't nutritious
May be too strong for cats with sensitive stomachs
Drawstring is difficult to seal
You get 48 servings per order with Sheba Perfect Portions. It includes 12 twin packs of salmon, six seafood twin packs, and six tuna with whitefish. The soft pate recipe is easy for kittens, adults, and senior cats to eat.
Each formula comes grain-free. This reduces the chances of digestive upset or allergic reactions. Each serving comes packed with vitamins and minerals to support your cat's system throughout their lives. Additionally, it helps ensure they don't have any nutrient, mineral, or vitamin deficits.
The fish oil and taurine support eye health, brain development, muscle growth, skin health, a shiny coat, and a strong immune system. You can feed this food to your cat by itself. Or you can mix it with dry kibble. You'll get the perfect portion size each time with the individual packages.
The packages snap apart. They feature easy-open tear strips made with aluminum material. This food comes made in the United States to very strict quality control standards to ensure it's as healthy as possible for your cat. The lean proteins also support a healthy weight through your cat's life.
Pros
Comes in individually portioned packages
Get three flavors per order
Cons
Does not have a lot of moisture
Has a strong smell
Uses a lot of plastic in the packaging
Have to feed several portions per day
This case of wet cat food comes with four different flavor combinations. You can choose from turkey and cheese, turkey dinner, chicken dinner, or chicken with gravy in one case. The other option features beef, turkey and cheese, ocean whitefish and tuna, or chicken and salmon shreds in gravy.
The thin fillets with the gravy are easy for kittens to eat and digest. The softer texture ensures that older cats can enjoy it as well. There is very high moisture content in each can. This improves the ease the food breaks down. And your cat's body is able to extract the nutrients in the formula.
There are also meaty bits and prime cuts if your cat doesn't like the fillet texture. The protein source is one of the first ingredients on the list. So your cat will get organ meat in each serving.
You can split one can into two meals which means that the food will last almost a month. You get 32 cans per case. This wet food supports healthy muscle development, growth, nourished skin, and a shiny coat. All life stages can eat it for 100% balanced nutrition.
Pros
Available in several different textures
Has a higher moisture content
Comes in four flavors
Packed with vitamins, minerals, and antioxidants
Cons
Has a strong smell
Tends to dry out if you don't use it all in one day
This dry adult cat food from Iams contains a healthy amount of probiotics. It helps support your cat's digestive system and reduces the chances of an upset stomach. Lean chicken supports healthy muscle growth while maintaining a healthy weight.
It gives them all the nutrients, antioxidants, vitamins, and minerals they need to stay healthy. So you can feed this formula to your cat throughout their adult lives. The higher fatty acid content supports healthy skin and coat. There is a targeted fiber blend as well.
The crunchy kibble will clean your cat's teeth when they eat. This helps prevent the buildup of plaque and tartar to keep their teeth healthy. You get the choice of four different sizes when you purchase this option. So you can tailor it to suit your cat's size and target weight.
There are no fillers, no artificial flavors, or artificial preservatives. Real meat is the first ingredient on the label. This means the formula has a higher protein content. Your cat will get a boost of energy after they eat due to the healthy carbohydrates, meat, and vitamin content.
Pros
Helps clean your cat's teeth
Meat is the first ingredient
Cons
Can cause your cat to gain weight due to the higher protein content
Concerns about the price increases

The Verdict
Our pick for the best cheap cat food is Purina Fancy Feast Grilled Feast in Gravy Canned Wet Cat Food because it comes in over 10 different flavors with single cans and variety packs available. It has an 80% moisture ratio. And your cat will get a high amount of essential vitamins, nutrients, and minerals in each portion.
We invite you to compare our 10 cheap cat food choices and find the one that works best for your feline. Our buyer's guide outlined everything you needed to know to make sure you're not sacrificing quality for quantity. And you can use these resources to keep your cat healthy.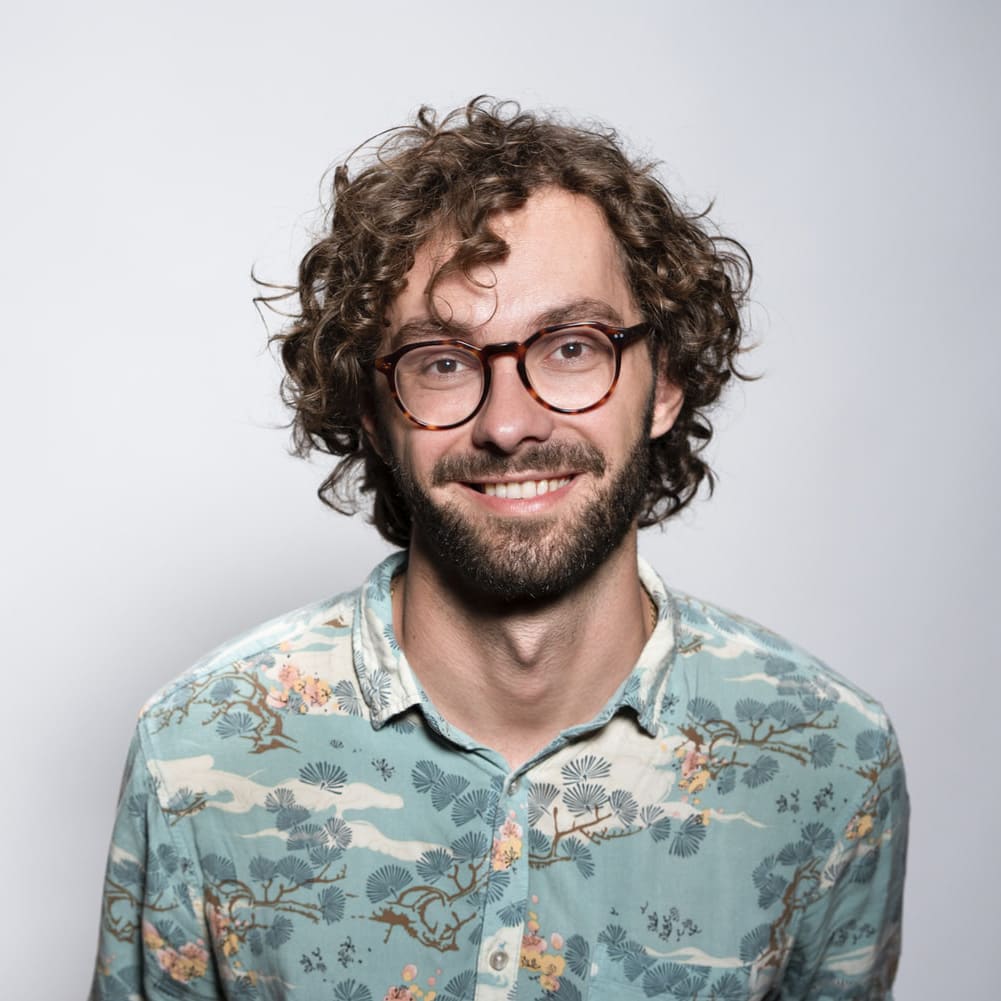 Brian is a proud cat parent and animal enthusiast who lives in the Northwestern United States with two cats. In his spare time, Brian likes traveling around with his pets, exploring new places, and writing. Sharing what he learned over the years of cat ownership brings him joy, and the cats teach him something new every day.