Disclosure: I only recommend products I would use myself and all opinions expressed here are my own. This post may contain affiliate links that at no additional cost to you, I may earn a small commission.
Cats like to have high vantage points in any room to help them feel safe and secure. But it can be challenging to get these for larger cats. Many cat trees simply can't support your cat's larger size, and this could be dangerous for them. However, there is a solution.
The best cat trees for large cats come specially designed with bigger platforms and proportions. Your cat will be able to confidently go right to the top without fear of overturning it.
We've picked out the five best cat trees for larger cats and reviewed them for you. We also invite you to take a look at our buyer's guide to see what criteria you want to have on hand when you shop for your new cat tree.
In this article, we're going to review the following cat trees for large cats:
Best Cat Trees for Larger Cats Buyer's Guide
A cat tree is a safe and stable way to give your cat high points in the room to sit and relax. As a general rule, cats like being up high because it goes back to it being a survival tactic. Your cat likes to be able to see everything around them and know that most things can't reach where they are. This is why cat trees are so popular. People who have larger cats know what a struggle this can be.
Large Cat Trees vs. Small Cat Trees
How do you find a cat tree that is safe and stable enough to support your cat's heavier build? Normal cat trees have smaller platforms and sitting areas. And they're not sturdy enough to support larger felines. You don't want your cat to fall. And you certainly don't want the cat tree to tip over on them. This is why it's so important to get a cat tree that suits your cat's size.
Along with the larger areas, bigger cat trees come with features like a broader base. There is usually an attachment point where you can screw the cat tree into the wall to provide extra stability.
Small cat trees may also have this attachment strap. But it's rare because the cats are too small to cause it to wobble and tip over. Smaller cat trees are shorter. And they have smaller platforms, perches, and entrances to the cat condos on the tree. A large cat could fit, but they would be uncomfortable.
Cat Tree Styles
One of the first things you want to do when you start comparing cat trees is to pick out a style. The style will dictate what features the cat tree has, and there are several available. If you decide on one or two styles, you'll narrow your choices down, so it's not so overwhelming.
Tall – Tall cat trees usually have a more narrow build. They can reach over six feet tall at the highest point. Since they're more narrow, you should have a space you could put it by a wall to give it more stability.

Compact – Compact cat trees have a wider design, but they only go up three or four feet. This is a good choice for cats that don't mind staying lower to the ground.

Modern – Modern cat trees have unique elements to them that you don't see on more traditional designs. For example, they could have slightly curved poles, be made out of different materials, or have pieces you can remove.

Classic – The classic style cat tree has a few platforms or perches in varying heights. You'll typically get two to four raised areas with a condo or a hammock, and the platforms have raised edges.
Large Cat Tree Buying Considerations
These buying considerations can help you compare multiple cat trees and narrow down your choices. While your cat tree doesn't have to have every feature on this list, it's a good idea to at least keep them at the forefront of your mind.
Design
Does your cat like to lounge lower by the window, or do they like to be as high in the air as possible? Maybe your cat likes to hide in areas instead of being out in the open. If so, you'd want a cat tree that had enclosed condos for your cat to sit in. Get an idea of the design you'd like your cat tree to have before you shop.
Cat Personality
Your cat's personality will play a large role in the final cat tree you get. Maybe your cat isn't a good climber, and they need platforms that are closer together. If your cat is older, they may appreciate a cat tree that has several padded areas or hammocks for lounging and sleeping the day away. Every cat should have a preferred sleeping spot. So multi-cat households may want a cat tree with several perches.
Scratching Areas
Almost all cats will scratch sooner or later. And they should have an area to do, so that keeps them away from your furniture. Look for a cat tree that offers several scratching places. They should be large enough for your cat to stretch and scratch down the post. Sisal is a popular covering for many cat trees. Make sure the sisal covers the post from top to bottom.
Toys
Many cat trees come with toys built into the design that help stimulate your cat while encouraging them to engage with the cat tree. Hanging objects, rope toys, or feathers hanging by the platforms are all common. Other trees have a platform with several small holes in it where your cat can play.
Materials
What is your cat tree made of? This question will dictate how durable it is. For example, many cat trees have sisal for scratching posts, but carpeting is an alternative. There are wood and corrugated cardboard cat trees available. Wooden cat trees usually last longer than the cardboard ones. If there is a plush layer, how durable is the fabric?
Durability
You want to get as much use out of your cat tree as possible. And this is where the durability factor comes in. Double-check and make sure the scratching areas don't have fabric sticking up around it. Look and see how the pieces go together and what the base material is. These things will all factor into how durable it is.
Stability
Since you have a larger cat, stability is going to play a huge role in your cat tree decision. The tree has to be able to support your cat's weight and activity levels without wobbling or tipping over. Check the base of the cat tree and see how wide it is. The bigger the base is, the more stable your final setup will be.
Safety Features
Does your cat tree come with safety features? For example, it may have an attachment strap that connects the cat tree to the wall. This is common on large cat trees, and it usually screws in. Are all the holes large enough for your cat to fit through? Are they in danger of getting stuck somewhere when you're not home?
Size
Before you go out and buy a cat tree, measure the area where you want to put it. These trees can range in size from three or four feet high up to over six and seven feet. Measure the width as well because you don't want it sticking far out into your room. Find a size that is a happy medium for your space.
Budget
Your budget will factor in when you pick out your cat tree. They have a huge price range available starting at $40 or $50 and going up to well over $100 and $200. The larger the tree, the more you'll pay for it. Setting a budget at the start of your search will help you narrow down your choices right away.
Assembly
Will you need extra tools to put your cat tree together? Does it come with everything included? Most cat trees come with everything you need to put them together, but see what other buyers say. They'll let you know how difficult or easy it is to assemble your cat tree.
The 5 Best Cat Trees for Large Cats Reviews
This cat tree comes in five colors and five sizes that allow you to choose the cat tree that fits your decor and cat. This is an elegant yet practical cat tree that stimulates your cat and keeps them entertained when they play on it.
The cat tree uses a solid base that is wide enough to support your cat climbing on it without wobbling or tipping over. The platforms are also larger, and this gives your cat plenty of areas to climb and play. Each platform has a pad on it for your cat to lounge.
Each pole on this cat tree comes with sisal covering that attracts your cat and encourages them to scratch it. This will help keep your cat off the furniture. There is a hanging toy that will give your cat something to play with when they're on their new tower.
Every design has a small box for your cat to hide. They can use it to get off the floor and feel safe. Despite the size, the cat tree is lightweight and easy to move from place to place. This cat tower was made by cat lovers for cat lovers, and it features rounded edges and corners for safety. The installation process is quick and easy, as well.
Pros
Comes with removable cushions
Several different scratching surfaces available
Comes in several designs and colors
Has a wide base for stability
Has an easy installation process
Cons
Cushions won't withstand wear and tear
Tricky to clean
This luxurious cat tower has soft padding over every platform, box, and bed on this stand to make it comfortable for your cat to climb around or on. This is a multiple level playhouse that features two larger condos and three perches with raised edges.
There are sisal covered poles for your cat to sharpen their claws. And there is a sisal covered ramp that your cat can use to enter and exit the platforms. The cat house comes made out of CARB-certified natural particle boards for added durability. There are also battens at the bottom of the house to add stability.
The poles are reinforced to handle larger cats. They screw directly into the platforms to keep them in place. The broad base lends more stability to this cat tree. Your cat will be able to run up, jump down, and play on the platforms without you worrying about tipping it over.
There are three fuzzy hanging toys for your cat to bat at and play with located strategically around the top of the tree. There is a strap on the back of this cat tree. This allows you to attach it to the wall for added security to keep your cat safe while they play. You'll also get excellent customer service from the moment you purchase this playhouse for your cat.
Pros
Has a strap to attach it to the wall
Has larger condos and platforms
Every area has a plush covering
Base is very wide and stable
Cons
Plush covering won't withstand clawing without ripping
Not enough sisal on the poles
You can choose from eight styles and three colors when you pick this cat tree from Amazon Basics. This is a multi-tier cat tree with a single large cat condo in the center, a hammock by the floor, two side platforms, and one perch way at the top of the structure with raised sides.
The different tiers give your cat plenty of space to play, explore, and relax. The condo gives them a closed area to hide and watch everyone else in the room. There are nine different scratching posts on this cat tower that feature natural jute covering from top to bottom. This coverage ensures your cat won't accidentally rip the plush.
The platforms, hammock, condo, perch, and base all have a soft fabric cover that provides padding for your cat to relax on. The neutral and classic color schemes available with these cat trees ensure it'll fit seamlessly into any decor without a problem. Each color combination features the beige jute and black, grey, or beige plush fabric.
You use a straightforward build process to put this tree together. It comes with all the bolts, pieces, and tools you need to safely and effectively screw the parts together. Once you get them together, they should be very solid and sturdy. If they're not, tighten them more with the Allen wrench until they don't move.
Pros
Has jute from the top to the bottom of the poles
Features a tiered design
Gives your cat multiple areas to play on
Comes with a fuzzy toy for stimulation
Cons
Plush fabric is easy to tear
Can be difficult to screw the pieces together for a tight fit
Top platform is smaller
This is a slightly smaller cat tree that comes in 13 different styles with eye-catching patterns and color schemes. The bottom of the cat tower has a rounded cat condo, and there are two plush platforms for your cat to lay on. A hole in the top platform makes it easy for your cat to move from one to the other.
The top of the cat tower has a plush perch with raised edges that allows your cat to rest their head when they lay down. There are two hanging toys spaced around this large cat tower that will entice your cat to play and engage with it. Additionally, all five poles have natural jute cover. This gives your cat something to scratch on.
You get all the tools and pieces you need to assemble this cat tree from the manufacturer. The package also comes with an instruction manual that guides you step by step through the process of putting the tree together. It all goes together with the help of an Allen wrench and a few different bolts.
These bolts secure at the bottom of the platforms to keep them securely in place. They won't wobble or move when you get everything together. The base is very sturdy. And this helps to prevent it from wobbling or falling over as your cat gets on and off the structure.
Pros
Has a high raised bolstered perch
Designer printed fabric is chic and timeless
Available in several different styles
Cons
Not tall enough for cats to scratch
Not large enough for big cats
Sisal tends to snap and unravel
This cat tree has a CARB-certified base with an attachment strap that works to keep the tree upright when your cat plays on it. The strap screws into the wall for added support. It'll catch the cat tree if it starts to fall to prevent it from landing on your cat.
There are two large perches, two platforms, a cat condo, and a luxurious hammock for your cat to use in this design. Every part of this cat condo has a plush grey or black covering that makes it soft and padded. Your cat will be able to relax anywhere on it without it being too hard.
You'll get two fuzzy hanging toys with a hanging rope for your cat to bat around and play with. These toys provide irresistible targets that stimulate your cat. There are 11 different areas where your cat can scratch or sharpen their claws. And these areas have sisal wrapped around them for added durability.
The entire setup comes with everything you need to put it together with no additional tools required. There is an instruction manual that guides you through every step of the setup process. When you finish, you'll have a sturdy space for your cat to lounge. And every piece screws together for maximum durability.
Pros
Has a stuffed, plush perch
Available in two colors
Offers 11 different scratching areas
Get excellent customer service
Uses CARB-certified natural particle boards
Cons
Can be difficult to screw together

The Verdict
Our pick for the best cat tree for large cats is the FEANDREA 67 inches Multi-Level Cat Tree for Large Cats because it seamlessly combines elegance with functionality. The different color combinations make it easy to find a sleek addition to our homes. The wider platforms with a broader base were other selling points that gave us the peace of mind that came with knowing the cat tree wouldn't fall over.
Do you agree with our choice? We invite you to take a look at our five product reviews and compare them. Additionally, our buyer's guide outlined the criteria you want to keep in mind when you shop. This will give you the confidence you need to pick out the best cat tree for your large cat.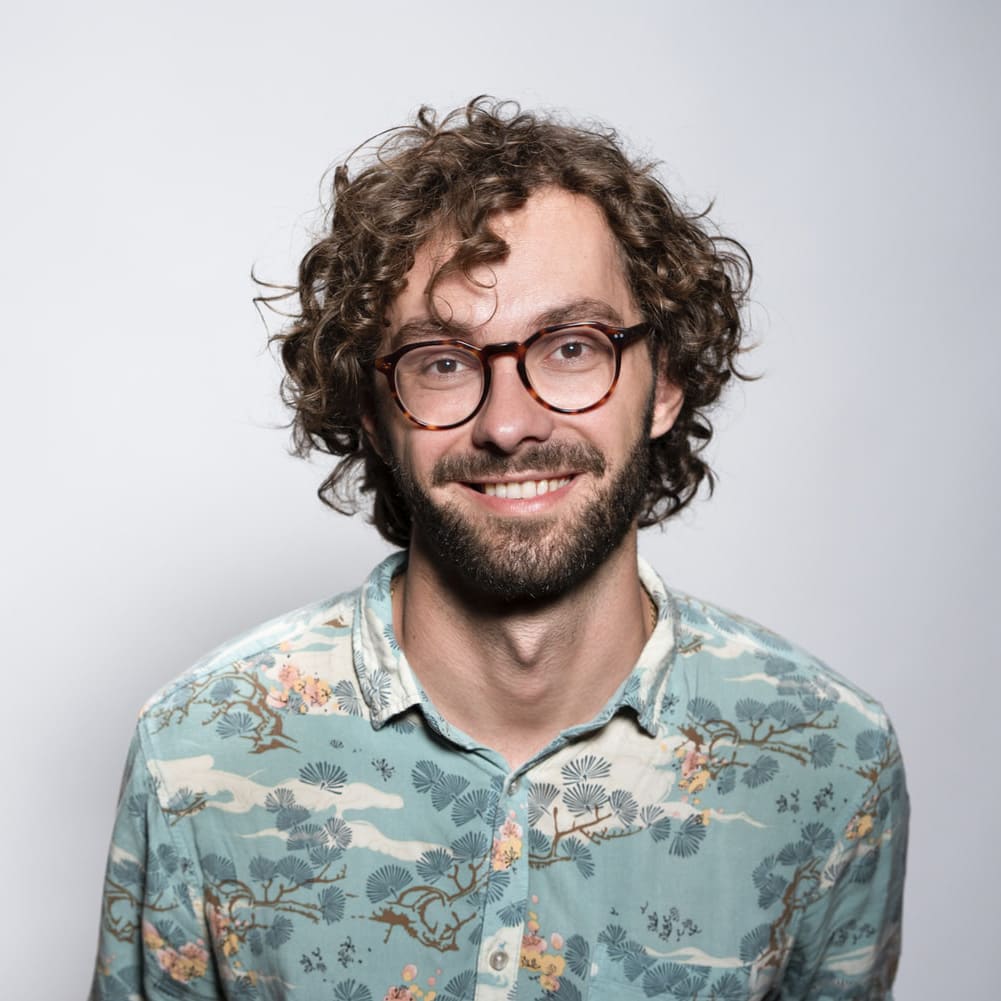 Brian is a proud cat parent and animal enthusiast who lives in the Northwestern United States with two cats. In his spare time, Brian likes traveling around with his pets, exploring new places, and writing. Sharing what he learned over the years of cat ownership brings him joy, and the cats teach him something new every day.