You love your cat, but you may not love cleaning their litter box. For many cat parents, it's a constant battle to keep the litter box clean and contain the smell. However, there are cat litter disposal systems available that can help you with this problem.
We understand how important it is for you to find a high-quality product. So we've researched and rounded up the best cat litter disposal system options available. You can compare our reviews to see which one has more features you need. Before we jump into the reviews, take a look at our buyer's guide. We've outlined all the critical buying criteria you need to look for when you shop.
In this article, we're going to review the following cat litter disposal systems:
Cat Litter Disposal System Buyer's Guide
Cat litter disposal systems are not new products. But more cat parents starting to realize how valuable they are. Companies created several different styles in response to the surge of interest. And this means you have several options available.
Defining a Litter Disposal System
These specially designed litter waste bins provide a safe, convenient, and odor-free solution for getting rid of used kitty litter. You can think of these systems like diaper disposal systems. They operate on the same premise.
This waste disposal system primarily consists of a plastic or metal container with an air-tight or odor-blocking lid or trap. A lot of these disposal systems have a special cartridge with rolls of unique waste bags that can last from two weeks and up.
People with a single cat will get more use out of one bag. These cartridges and bags are a lot stronger than standard pet waste bags. Many of them are also biodegradable.
Every system has slightly different usage. Typically, it involves opening your system's refill cartridge, tying the waste liner into place, and putting the cartridge in the receptacle.
When you dispose of your kitty litter, all you have to do is open the lid, dump the waste inside, and close it. Once you fill a bag with waste, you can seal the bag, remove it, and replace it with a fresh one. The full bag goes straight into your garbage.
Why Use a Cat Litter Disposal System
Cat parents have had cat litter disposal systems in their homes for years for several reasons, including:
Odor Control – Cats have a very strong ammonia smell in their urine that can be difficult to remove from the area. Their feces can also have a strong smell. By getting rid of the contaminated litter, you seal the odors away in the disposal system.
Bacteria Control – The bacteria in cat urine is what produces that ammonia smell when it starts to break down the compounds in the urine. Bacteria can make you sick, so you want it safely contained. Toxoplasmosis is a common bacterial infection spread from cats to humans by touching contaminated feces.
Allergies – If you're allergic to cat litter, you may want to have space where you can contain it. These disposal systems can limit your contact with the cat litter. And this can help control your allergy symptoms and flares.
Convenience – Convenience plays a large factor in these disposal systems. It's very quick to funnel the litter in and pick out a bag than it is to continually scoop the litter and take it out to the garbage each day.
Buying Considerations
Now that you know why you'd want one of these disposals systems, we'll outline important buying criteria. This will give you a good idea of what you want to keep an eye on when you shop.
Size
How big of a disposal system do you need? There are several different sizes available, and the size will dictate how fast it fills up. This is why it's important to match the container size to your household. If you have more than one cat, you should go for a larger container. Households with a single cat can get away with using a smaller one.
Covered or Uncovered
Some disposal systems are a single contained unit with a cover. Other units don't have a cover. This will come down to personal preference. You could argue that a cover can help seal in odors, but these are usually bigger setups. Look at your space and decide how well your disposal system will go with your decor.
Bags
How easy is it to get new bags when you need them? Are these bags an expensive thing to buy? How do the bags trap bacteria? All these questions are important because many bags go with specific systems. You want a bag that is relatively inexpensive and easy to get. It should also have layers to trap bacteria and germs in when you seal it.
Design
Do you have a lot of space for your litter disposal system? If not, you have to take a long look at the design. You want something that is going to be large enough to hold a decent amount of waste products without being too bulky. You can get taller designs that take up less floor space. Whatever you choose, make sure you take the area you want to store it into considerations.
Odor Control
One of the main points to these disposal systems is how well they contain odors. Sealing the receptacle will help a lot to stop the odors from escaping. Check and see what the cartridge has to help contain the odors. Non-toxic charcoal is a popular option. And it's also inexpensive to replace. The bags should have odor-reducing properties as well.
Tray or Bag
There are two broad categories for these disposal systems. Some use bags. If they use a bag, you line the interior of your receptacle with the bag and switch them out when it gets full. If they use a tray, you slide the tray out and empty it every day or so. Generally, the bagged system is much easier to clean and maintain.
Cost
Your budget will factor into which model you pick. Some litter disposal systems are very cost-effective. But you may pay for it later with quality issues. It's a good idea to plan to spend a little more right away for a durable container. Set your budget before you start to shop and don't exceed it. This will also help narrow down your choices from the start of your shopping experience.
The Five Best Cat Litter Disposal System Reviews
This cat litter disposal system comes in six styles. There is a three-step process for using this disposal system. And it seals unpleasant odors. There are antimicrobial layers to this system that kill bacteria and germs to keep your house smelling great.
There is a compact design to this litter disposal system that allows you to put it in corners or smaller rooms for a discreet way to contain your cat's waste. One pay will hold up to two weeks' worth of litter before you have to clean it out and dispose of the contents.
Depending on the style, one system can last up to 10 weeks for households that have a single cat. You can get black or silver, with or without refills, and a standard or extra-large pail. Cat parents with more than one cat should choose the larger setup to ensure it lasts for a few weeks between refills.
This pail features a lightweight design that is easy to move from room to room or adjust between uses. This same feature also makes it easy to clean or change out the cartridges between uses.
Pros
Has seven layers of antimicrobial protection
Seals in odor
Available in more than one size and color
Cons
Smaller design fills up quickly
Better suited for single cat households
No lower access points
This sleek and modern litter disposal system features a gently rounded canister that is slightly taller. This taller design eliminates a lot of the bending you have to do when you dispose of your cat's litter. And this makes it easier on your body.
There is no assembly or batteries required with this disposal system. Instead, it's ready to go as soon as you get it. Take it out of the box, set it up, and get ready to use it to lock in odors and bacteria.
This setup can hold up to four gallons of litter and waste products before you have to swap it out. This larger capacity makes it a solid choice for people in multiple or single cat households. Because it'll safely contain their litter for up to two weeks at a time.
You'll get the disposal system, litter scoop, free bag liner, and a warranty with every purchase. The litter scoop attaches right to the side of the disposal system for easy storage. The warranty will protect you against defects or damage. And the warranty lasts five years from the date of purchase.
Pros
Comes with a long warranty
Has a very sleek and modern design
Ready to use right out of the box
Cons
Litter scoop is very small
Litter may fall into the container
May waste a lot of liner material
This fixed waste disposal system promotes daily cleaning or scooping of your cat's litter box. It reduces scattered litter because your cat won't dig so much trying to find clean spots. There is a lockable handle that keeps the system secure when you don't need it.
The non-toxic charcoal deodorizer is safe to have around your cat. It effectively locks in odors and draws them away from the waste products. This way, you won't have a cloud of unpleasant smells present when you open the lid to add more litter or change the bag.
You get 10 disposable bags when you order. And each bag can hold up to two weeks of waste. These bags come certified by the Biodegradable Products Institute using US Standard ASTM D6400. They're also certified under European Standard EN 13432 as OK Compost Home.
You can pair any bag or deodorizer of your choice with this system. The handle makes it easy to move this disposal system between litter boxes or to your garbage to empty it. There are silicone netting and gaskets on the lid's interior that helps seal odors in when you close it.
Pros
Has a lockable handle and lid
Uses non-toxic charcoal
Easy to transport between litter boxes
Cons
Bag clips may not last
Uses plastic as the main construction material
May snag or rip the bag
This simple litter disposal system works as a standalone product or you can pair it with a Littermaid system. It has a very basic design that is user-friendly and quick to set up and use. This product removes the need to buy a Littermaid waste receptacle.
The top of this product opens into a chute that goes into a bag located below the device. When you scoop litter, it'll funnel down into the bag. You can tell at a glance when it's time to swap it out. This makes it impossible to overflow and make a mess.
The extra-large capacity can last for weeks between changes. To change the bag, you pull down until you get enough area to tie it off. Seal the bag and cut two inches above the seal. Knot the bottom of the bag left in the receptacle and toss the sealed bag. You're ready to refill it.
You can scrape the litter down the sides of the bag to keep it from overflowing. The product sits over a foot off the floor. And this gives you ample space to fill the bag before you have to swap it out.
Pros
Has a very simple design
Easy to switch the bags out
Funnels litter in without overflowing it
Cons
Base is very thin wood
Doesn't hide the bag from sight
Bulky
This is a starter kit for a litter disposal system that features a compact design. This is an all-in-one system that is easy to fill, empty, clean, and maintain. The higher walls prevent your cat from scattering litter out when they dig.
There is an ammonia blocker in this litter. It guarantees to block the ammonia smell from your cat's urine for up to a week with one cat. The filler pads are very absorbent. And a larger scale makes cleaning up your cat's waste products easy.
The litter pellets work to dehydrate your cat's waste products while minimizing tracking. You get a 99.9% dust-free formula with this setup. You can purchase extra pellets that make it quick and easy to clean out this disposal system and get rid of any used pellets.
The bottom of the box has a smaller tray that slides out. The tray liner has an ammonia-absorbing pad on it. You can slide it out and dump it to get rid of any wet pellets or waste products that fall through. There are two versions available with this product as well.
Pros
Has anti-tracking pellets
Very easy to set up
Has a tray on the bottom
Cons
Walls may not be tall enough
Box isn't big enough for larger cats
Pellets can get wedged in the way
The Verdict
Our choice for the best cat litter disposal system is the Litter Genie Plus. It comes in a variety of styles, colors, and sizes that allows you to tailor your purchase to your needs. The seven antimicrobial layers on the bags were another large selling point that put this system above the rest.
We invite you to take a look at our short reviews and compare our picks for cat litter disposal systems. Remember to keep our buyer's guide in mind when you shop. These resources will help guide you along the buying process. Until you find the best unit to prevent odors from filling your home while giving your cat a clean area to go to the bathroom.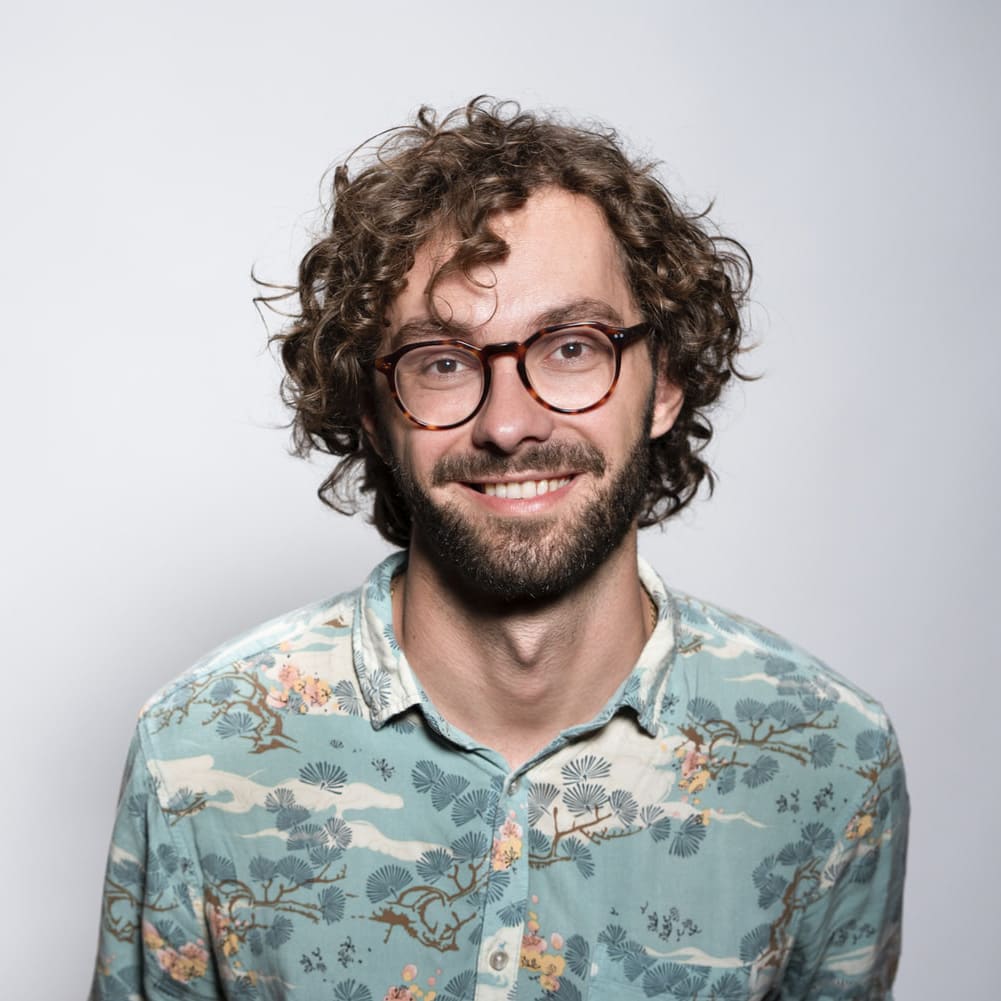 Brian is a proud cat parent and animal enthusiast who lives in the Northwestern United States with two cats. In his spare time, Brian likes traveling around with his pets, exploring new places, and writing. Sharing what he learned over the years of cat ownership brings him joy, and the cats teach him something new every day.