American Journey is created by Chew.com as their natural pet food brand. They have both cat and dog food. And the goal of the brand is to keep their food affordable while not skimping on ingredient quality. The wet and dry foods don't contain any soy, wheat, or corn. For the primary protein, you'll get a deboned meat source.
If you have a picky cat, there are several varieties to choose from. I'll outline them for you below in this American Journey cat food review. This cat food brand launched in 2017, and each product comes made and tested in the United States.
The manufacturer is in Kansas. And Chewy sources the bulk of its ingredients from the United States, the Netherlands, Germany, Switzerland, New Zealand, Chile, Canada, Austria, China, and Mexico.
When you search for this brand, you'll find wet food, dry food, a salmon oil supplement, and a treat. The dry food comes in four flavor profiles without any grains. You'll get three different textures for the wet food, like minced and pate, in several flavor combinations.
American Journey Recalls
Since this brand has only been active since 2017, there have been no recalls attached to it. This is great news for anyone looking for healthy food to switch or start their cats on.
American Journey Dry Cat Food Review
At the time of writing this, this brand offers four dry food varieties. For any cat owners who have pudgier cats like mine, there is a diet option available. Your cat can enjoy:
Turkey & Chicken Recipe Grain-Free Dry Cat Food
Salmon Recipe Grain-Free Dry Cat Food
Chicken Recipe Grain-Free Dry Cat Food
Duck Recipe Grain-Free Dry Cat Food

American Journey Dry Cat Food Nutritional Information
This dry cat food has 395 kcal and 410 kcal per cup of food. Each of these foods contains a mix of quality protein, fats, fruits, and vegetables.
A whole protein source comes in as the first ingredient. This allows you to have a meat-based food that would closely mimic what your cat eats in the wild. I know my cats prefer a strong meat flavor in their food, or they won't be as enthused to eat it.
First Ingredient – Deboned Protein
No matter which dry food you choose, your cat will get either deboned turkey, deboned, salmon, deboned chicken, or deboned duck. These protein sources are slightly leaner. And they can help your cat build strong muscles. They also encourage cell regeneration and hair growth.
Since your cat can't store protein naturally, they have to get it from their diets. The crude protein content for each of these four foods is at 40% with 15% fat. These amounts can give your cat a welcome boost of energy that encourages them to play and stay active.

Second Ingredient – Meat Meal
The second ingredient is a meat meal, and it'll be chicken, salmon, or turkey, depending on the dry food you pick. This is a common ingredient in pet food that the manufacturers make by taking the fish processing factory and slaughterhouse's remnants and cooking them.
These ingredients are not human-grade. And they go under very high heat to dehydrate them into a powder before adding it to the cat food. This is a very concentrated filler agent that can help flavor the food. And it boosts the food's protein content without adding a lot of moisture.
Third Ingredient – Meat Meal or Tapioca Starch
One formula has a second meat meal as the third ingredient, and the other three have tapioca starch. Since we already clarified what meat meal is, we'll move to the starch.
Tapioca starch is very popular in grain-free foods because it can effectively bind the kibble together. It doesn't have any protein, and this is a highly digestible carbohydrate.
There's also such a low amount that it's not likely to cause problems for your cat's digestive system.

Fourth Ingredient – Dried Egg Product
Any form of egg in your cat's food adds a highly digestible protein source. Dried egg product non-perishable, and it can last a long time.
This is a quality ingredient that you get by dehydrating whole eggs. And it'll boost the protein content it the food. It comes packed with antioxidants that can repair cell damage, boost your cat's immune system, and encourage healthy skin and a soft coat.
This is a lean protein source that helps build strong muscles, and it can increase your cat's energy level.
Fifth Ingredient – Pea Protein
Pea protein is both good and bad in cat food. Peas are a good source of carbohydrates, and they're easy for your cat to digest.
The problem with pea protein is the protein levels. This is a very concentrated form of peas, which can throw the overall protein content of the food off. It may be slightly lower than advertised on the bag.
While this isn't a huge deal, it's something to keep in mind when you're comparing nutritional information.

Sixth Ingredient – Peas
Quickly following the pea protein is whole peas on the label. We mentioned peas have protein, which could skew the amount of meat protein in the bag. However, peas are a good source of fiber to help keep your cat's digestive system regular and on track.
Peas are a very common ingredient in grain-free cat food because it's meant to replace key grains. There is a much lower chance that your cat will have a reaction to peas.

Seventh Ingredient – Menhaden Fish Meal
One of the final ingredients we'll look at in American Journey's dry cat food formula is Menhaden fish meal. This is a very small and oily fish, but the meal means that it goes through a dehydrating process.
When it does this, most of the beneficial oils get stripped out before it gets into your cat's food. It also boosts the protein content of the food, which is a good thing.
Other Key Ingredients
Luckily, the dry food from American Journey doesn't skimp on the other ingredients that make up this formula. Your cat will get several beneficial ingredients each time they eat it, including:
Probiotics – Probiotics encourage healthy digestion and feed the beneficial bacteria in your cat's digestive system.
Minerals in Proteinate Form – The minerals in this form are a hallmark of quality pet food. They're easier for your cat's body to break down and digest.
American Journey Wet Cat Food Review
There are two main brands of American Journey wet cat food. The regular one comes in pate and minced in gravy food texture. And American Journey Landmark line comes in shredded in broth. All of them are grain-free, which suits great for cats with sensitive stomachs.
Regular American Journey Wet Food Product Line
American Journey Landmark Wet Food Product Line
American Journey Wet Cat Food Nutritional Information
The wet food lines from American Journey is a bit more complicated. You can get food with a single or dual protein source.
The feeding recommendations state that you should feed your cat two-and-a-half cans for every six to eight pounds of body weight if you feed them the minced regular American Journey line.
You cut this back to two cans for every six to eight pounds of body weight for the pate regular American Journey.
If you feed your cat the American Journey Landmark wet food, you should feed them two cans for every five pounds of body weight.
However, anyone who has larger cats as I do can tell you that this can quickly start to add up. This is why a lot of people like to use wet food as a topper and add it to a portion of dry cat food.
Not only does this keep your cat entertained and eating, but it can cut back on the amount you use each day to save money.
The kcals range between 871 and 1,200 per three-ounce can.
Broth or Deboned Protein
Depending on which variety you get, you'll see either a deboned protein source or a broth as the first ingredient. They interchange these two things between the different brands and food forms.
If it's a broth, you can assume that your food will have a higher moisture content than the food with the deboned protein source as the first ingredient on the label. The deboned protein source will vary. You can get chicken, tuna, salmon, turkey, or beef as the main proteins.
If you see this listed first, you know that the food is high in meat. The protein content in this wet food ranges between 9% and 12% per three-ounce can.
Sunflower Oil
May cat foods come packed with beneficial oils. And sunflower oil is one you'll find right at the top of the ingredient list in many of American Journey's wet cat foods. This is a nutritious fat that can give your cat energy.
Oils like these can encourage a shiny coat and healthy skin. And they can also reduce inflammation around your cat's joints. It's healthier than other traditional vegetable oils.

Organ Meat
It's not uncommon to find organ meat in cat food. Organ meat includes things like duck liver, turkey liver, gizzards, heart, and lung.
Unlike muscle meats, your cat will get a much higher dose of B vitamins and minerals. Organ meats contain high levels of iodine, magnesium, copper, iron, and phosphorous.
They're an excellent source of Vitamin K, and they also have a higher amount of Vitamins E, A, and D.
Guar Gum
Although we're never thrilled to see a lot of thickening agents in cat food, it's necessary for wet food because it ensures the food isn't very runny.
Guar gum is a product of guar beans, and it's popular in grain-free wet pet food. It's considered harmless in small quantities.
However, older cats or cats with health issues like diabetes may have a negative reaction to it. Especially, if they get a decent amount in their food. Because it can throw off their blood sugar levels and make it difficult to digest protein.
Fruits and Vegetables
Almost every wet food recipe has a host of fruits and vegetables to help bulk up the formula. And to make sure your cat gets all the vitamins and nutrients they need to thrive.
Cranberries and blueberries are a huge source of antioxidants. And some recipes have sweet potatoes to boost the healthy carbohydrate content.
Flaxseed makes an appearance in several of the wet cat foods. It is also a natural source of fatty acids.
Vitamins and Minerals
You'll find a host of vitamins in minerals in each type of wet cat food American Journey offers. Vitamin D3, B12, A, and E are in almost all the formulas.
There is biotin, zinc, iron, copper, manganese, and thiamine Mononitrate all in proteinate form. This form makes the minerals more available for your cat's body to break down and digest right away.
Moisture
The moisture content will vary between the minced and pate forms of the food. The pate has a lower moisture content at 78% per can.
The minced food comes in at 82% moisture. All this means is that the minced food has gravy and is slightly runnier than the pate.
It can also be easier to mix the minced form into your dry food as a topper than it is to mix in the pate.
Omega Fatty Acids
Omega fatty acids come from fish oils, nuts, seeds, and plant oils. They support eye and brain development in kittens. And they can improve your older cat's cognitive function.
They can lubricate the joint and help your cat move easier. They're also instrumental in giving your cat healthy skin and a shiny coat.
Omega fatty acids can help heal hot spots and general itchiness as well if your cat has allergies.

Frequently Asked Questions
1. Does American Journey meet AAFCO guidelines?
Yes. This cat food meets the requirements AAFCO sets for natural cat food. It offers complete and balanced nutrition with quality ingredients to support healthy growth and maintenance. They add vitamins and minerals to the formula to create a balanced product.
2. Is American Journey made in the United States?
Yes, the manufacturing plant for American Journey's cat food lines is in Kansas in the United States. However, they do use ingredients that they source from all over the world. This means the ingredients themselves could have lower quality standards.
3. Where can you buy American Journey?
Since this is a Chewy-exclusive brand of food, you can buy it on chewy.com and have them ship it to your door. You can't find it on Amazon or in any store. It's purely online and you can set up automatic shipments, so you never run out.
4. Is American Journey food good for cats with allergies?
It really depends on the allergies. However, the grain-free formulas remove a lot of the traditional allergens you find in cat food like wheat, soy, or gluten. It could be a viable option to check out if your cat has allergies or sensitivities.
5. Is American Journey a safe cat food?
Yes. This food has only been around for three years, but it hasn't had any recalls at the time of writing. Chewy dedicates itself to producing high-quality food using vetted ingredients.
They do try to source their ingredients from the United States. But they will also outsource based on availability.
6. Are the wet and dry food recipes for American Journey healthy?
Yes. There are many vitamins, nutrients, and quality ingredients in this food. This makes it a healthy option for cats of all ages. The grain-free formula uses healthy carbohydrates like sweet potatoes and peas instead of wheat, corn, or soy.
The Verdict
All in all, American Journey makes solid options in both wet and dry food. In this American Journey cat food review, we outlined why the grain-free formulas are healthy. Lean proteins can encourage energy and muscle growth while being easy on your cat's digestive system.
The several flavors with the wet and dry food allow you to keep your cat interested by switching it up as you need. If you have any concerns, talk to your veterinarian before making the switch.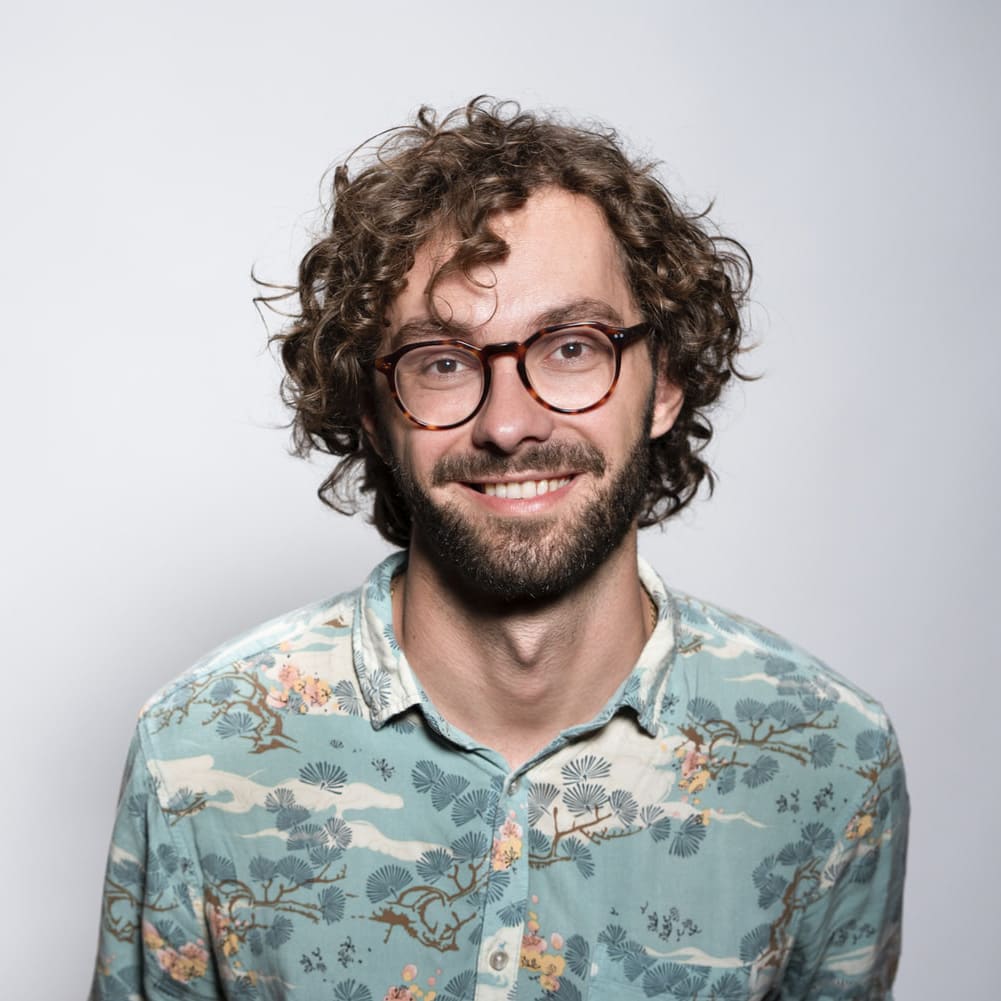 Brian is a proud cat parent and animal enthusiast who lives in the Northwestern United States with two cats. In his spare time, Brian likes traveling around with his pets, exploring new places, and writing. Sharing what he learned over the years of cat ownership brings him joy, and the cats teach him something new every day.